Koch Brothers Partial To Scott Walker For 2016 Presidential Race: NYT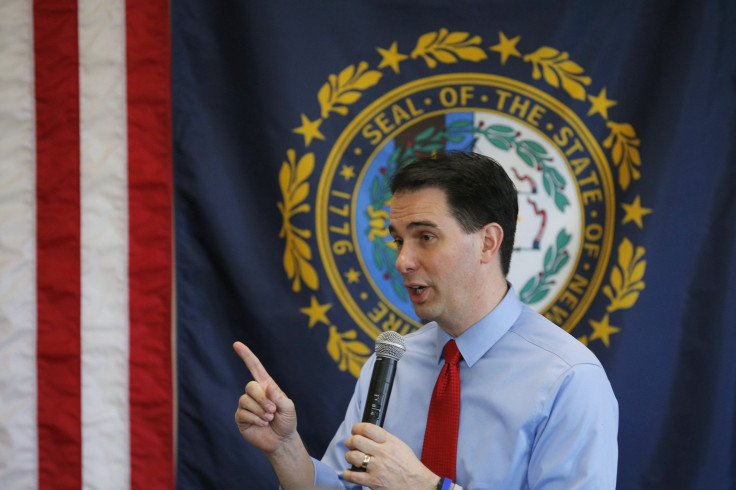 Scott Walker has yet to officially enter the 2016 presidential race, but the Republican already has earned an important edge: an endorsement from the Koch brothers, the high-powered political donors who are expected to drop $890 million in the coming election.
David Koch told an elite Manhattan political gathering Monday that he and his brother, Charles Koch, favored the Wisconsin governor in the race for the GOP nomination, the New York Times reports.
In a contest that campaign fundraisers expect to cost up to $5 billion in total, securing deep-pocketed patrons has become a political necessity. In addition to their ability to write large campaign donation checks, the Koch brothers bankroll one of the most influential networks of conservative organizations in the nation.
Those groups include Americans for Prosperity, the organization largely behind the rise of the tea party movement in 2010, and Freedom Partners, a conservative business-aligned group that also runs a super PAC. Together the network holds considerable sway over the Republican base.
David Koch told the political donors that groups his family controls would remain on the sidelines for the Republican primary, but there are other ways that a PAC or other organization can benefit a candidate -- like selling email lists or promoting the candidate's top issue through their networks.
Although Americans for Prosperity spent more than $120 million to defeat President Barack Obama and congressional Democrats in 2012, the Kochs didn't offer any public endorsements of the candidates that year.
Still, Republican candidates have champed at the bit to win the Koch brothers' backing. Sens. Rand Paul and Ted Cruz and even New Jersey Gov. Chris Christie have courted the brothers. Because the Kochs tend to lean libertarian, many speculated they would support Paul.
But the Koch brothers have long voiced a liking for Walker, who has staked his political reputation on targeting unions. In 2011 the governor championed contentious legislation that scaled back collective bargaining rights. When political opponents mounted an ultimately unsuccessful recall vote, Koch-affiliated groups spent millions to support Walker.
Ginger Gibson contributed reporting to this article.
© Copyright IBTimes 2022. All rights reserved.
FOLLOW MORE IBT NEWS ON THE BELOW CHANNELS