Kurdistan Oil: ExxonMobil Warned Contracts with Kurdish Officials Could Bar It From Iraqi Auctions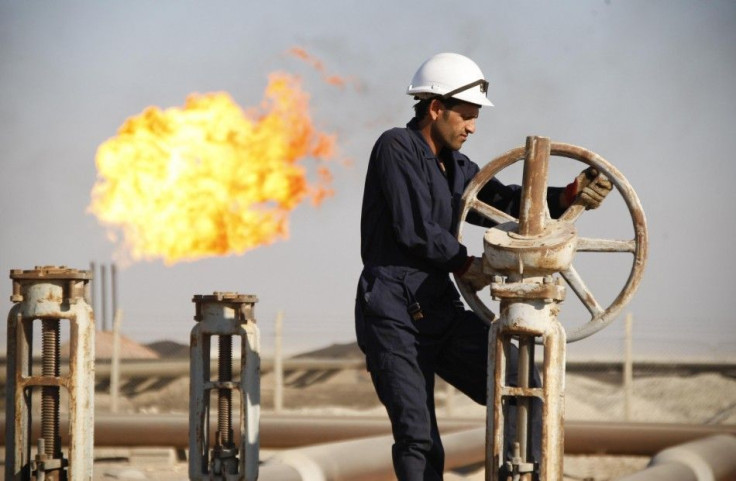 ExxonMobil, the No. 1 U.S. oil company, could be barred from bidding in Iraq's fourth national gas and oil-drilling auction, a Baghdad official said.
Iraq wants to auction off 12 exploration blocks -- close to 10 million barrels of oil and 29 trillion cubic feet of natural gas, Dow Jones Newswires reported.
The move against ExxonMobil, based in Houston, was attributed to a spokesman for Iraq's Deputy Prime Minister for Energy Affairs. ExxonMobil had no comment.
Iraq is estimated to have as many as 115 billion barrels of oil, the U.S. Energy Information Administration estimates. The central government has already conducted three prior auctions for oil and gas blocks.
The statement may reflect conflict between Baghdad and the semi-autonomous administration in northern Kurdistan, where ExxonMobil agreed to explore for oil and gas last November.
Separately, Iraq's Deputy Minister for Economic Affairs, Rosh Nori Shawis, who represents Kurdistan, decried the threat as harmful to the overall economic well-being of the country.
These statements, particularly those which threaten international oil companies and warn them from working in Kurdistan, would make them quit working in all of Iraq, Shawis told Dow Jones.
Baghdad doesn't recognize contracts made with the semi-autonomous region without the approval of the central oil ministry. The threat of sanctions against ExxonMobil came within a week of Kurdish officials announcing the deal with ExxonMobil.
Among the threats were the possible outright revocation of ExxonMobil's pre-existing contract in the country's southern oil fields. In November, Baghdad officials suggested Royal Dutch Shell might be assigned ExxonMobil's contract.
Baghdad and the Kurds have been at odds over oil rights. Under the U.S.-drafted constitution, Iraq lacks centralized legislation to govern foreign oil companies, revenue sharing and contract negotiation. As a result, Baghdad officials fear they will lose control of Kurdistan's mineral rights.
Meanwhile, the Kurds want to expand oil production because their homeland in northern Iraq is said to hold vast resources of natural gas and oil.
In December Iraqi Prime Minister Nuri al-Maliki said ExxonMobil was reconsidering its exploration contracts, following Baghdad's warnings.
ExxonMobil shares traded around $84.32, down 35 cents, at midday Wednesday.
© Copyright IBTimes 2023. All rights reserved.