Kurt Busch Out at Penske Racing; Who Will Take Him Now?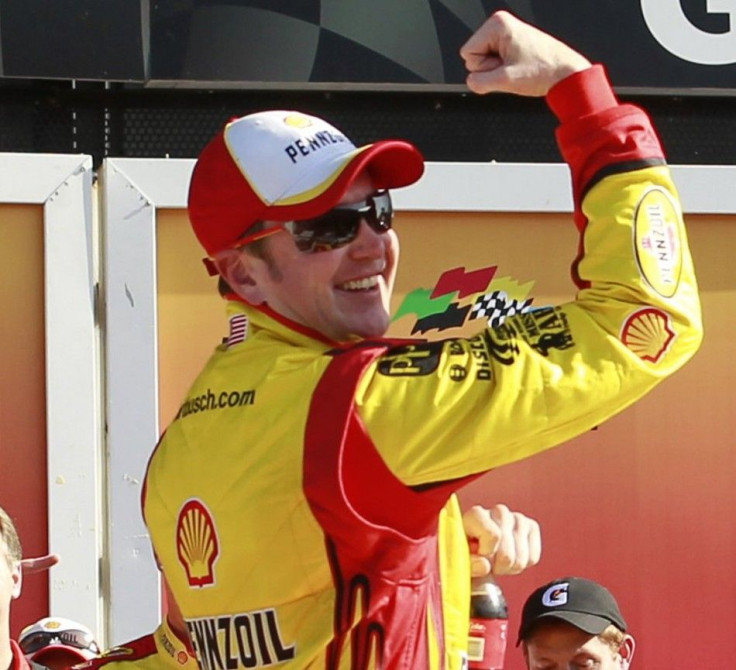 Kurt Busch and his Penske Racing team parted ways Monday after Busch's outburst during the Sprint Cup finale at Homestead-Miami Speedway on Nov. 20 was caught on tape, which also provoked his crew chief Steve Addington to quit the team once the season ended. Busch, who has several years left on his contract, rode with Penske for six seasons and reportedly had several years left on his contract.
NASCAR fined Busch $50,000 for making obscene gestures inside his car and being verbally abusive to a reporter. Busch's poor behavior, caught on his in-car camera, was set off by a transmission problem suffered early in the race, which forced Busch to send his Penske Racing Dodge to the garage.
My car was dead, Busch said. I didn't have any power to move forward. There was all of these SUVs parked in front of our garage. I was trying to get in there so my crew could work on our car. I didn't know who it was or what was going on. I was [also] realizing at that moment that I was 11th in points.
Busch made an obscene gesture at the group of SUVs, but he had no idea that that the motorcade contained first lady Michelle Obama, who was in attendance to honor the military during the race. She had already been booed by the NASCAR fans earlier that day.
In my frustration with the loss of my transmission early in the race, I let my emotions get the better of me, Busch said. I regret having done this and apologize to the sponsors of Penske Racing, to NASCAR, its fans, to the media and in particular, [ESPN pit reporter] Dr. Jerry Punch.
When he finally entered the garage for the Penske team to work on his car, Bush launched a profanity-laced tirade at Punch while waiting to be interviewed. The outburst was caught on tape by a fan with a video camera, and was uploaded to YouTube. Penske and Busch later apologized in two separate statements.
These actions do not represent Penske Racing and are inconsistent with the company's standards for behavior, respect for others and professionalism, Penske said in its statement.
Sources say officials from Shell Pennzoil approached Roger Penske, telling the billionaire team owner that Busch needed to go if the racing team wanted to keep Shell's name on the No. 22 Dodge. In the end, Penske chose Shell over Busch.
Leaving a great organization and a lucrative contract is not easy, Bush said in a team press release Monday. But it's an important step for me and allows me to take a deep breath to work on things that can make me a better driver and a better person.
Busch has won 24 races in his career since 2000, including two in 2011 and the Sprint Cup Championship in 2004. Throughout his career, he has been able to keep himself out of trouble, involving himself in feuds and incidents with other drivers. He even landed himself in the top 10 list of most hated athletes, behind Barry Bonds and Terrell Owens, in the February 2006 edition of GQ Magazine.
Busch has consistently been booed by fans for his foul play, his temper tantrums, and his outbursts recorded over his team's radio. While one team will certainly pick him up because of his sheer talent, many teams won't risk hiring a troublemaker.
This leaves several racing families, including Hendrick Motorsports, Joe Gibbs Racing and Richard Childress Racing out of the question. None of those organizations would take a chance on filling one of its few remaining spots with a man who might lose sponsorships for the team. As sponsors pay less and demand more from NASCAR teams, Busch isn't worth the risk.
Busch said he has been meeting with a psychologist to deal with his anger issues.
Working with a sports psychologist, I've gotten a small grasp, but there's obviously bigger things I have to accomplish, he said. Things can't happen overnight.
Busch said he is also working on finding a replacement crew chief for Addington.
I need somebody that respects what I've done but also can control me in a way that is also positive, Busch said. I need to be a better person on the radio, to the team, as a leader.
© Copyright IBTimes 2023. All rights reserved.