Kyrie Irving Gets Leadership Advice From Hall Of Famer Amid Struggles
Kyrie Irving left the Cleveland Cavaliers and joined the Boston Celtics in order to lead his own team and get out from under the shadow of LeBron James. The point guard is in his second season with the Boston franchise, but everything has not gone according to plan.
The 27-year-old's first season with the team was fraught with injuries and he had to end his season early after undergoing a knee surgery. But in his absence, the team went on to progress to the Eastern Conference finals where it lost in Game 7 to the Cavaliers.
The Celtics have found it difficult to put together a consistent run this season, suffering losses at crucial junctures which has frustrated the six-time NBA All-Star. He has called out his teammates' inexperience and later apologized for doing so, while also asking former teammate James to apologize for not seeing the bigger picture when he led the Cavaliers.
Isiah Thomas, a basketball Hall of Famer, agreed there were no questions when it came to Irving's playing ability, but believed he was yet to figure out how to be the leader of a team. He is keen to win championships with the team he has but has cut a frustrated figure during the course of the season.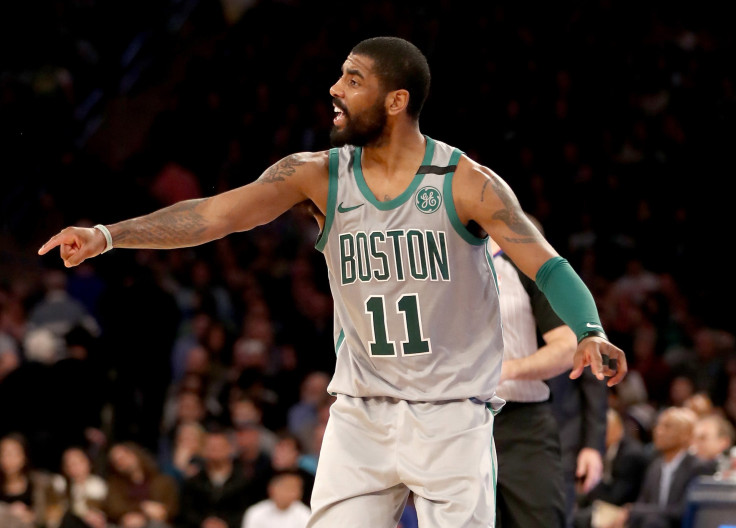 "They have talent, they have good coaching. The question is, can Kyrie (Irving) lead," Thomas said, as quoted on NESN. "No one questions his playing ability, and I don't even think he questions his playing ability. I think what he is trying to figure out, and still growing into is can you be a leader of men? Can the men in the locker room trust you to communicate with them properly, to show up and be on time and do the things on and off the court that makes your teammates respect you and want you and accept you as their leader?"
"They say it's lonely at the top, and it is a lonely existence," he said. "When everyone else is going out, you have to stay at home. When everyone else is going off their diet, you have to eat right. When everyone else is doing some of the wrong things, you have to always do the right thing and that's the only way you're going to gain their respect and their trust."
Celtics were the favored team to progress from the East, owing to Irving and Gordon Hayward's return from injury at the start of the season. However, the team's campaign has not gone fully according to plan, with the team set to finish in fourth place – if they beat the Indiana Pacers on Friday - with a 47-32 record, a far cry from its 55-27 record last season.
Brad Stevens' team is almost certain to face the Pacers in the playoffs and a deep run in the post-season is likely to convince Irving to commit his long-term future to the Boston franchise. He becomes a free agent in the summer and after backtracking on his verbal commitment to stay, many expect him to look for pastures new ahead of the 2019-20 season.
© Copyright IBTimes 2023. All rights reserved.