Labor Union Sues New Jersey Over Reports Of 'Impropriety' In Pension Investments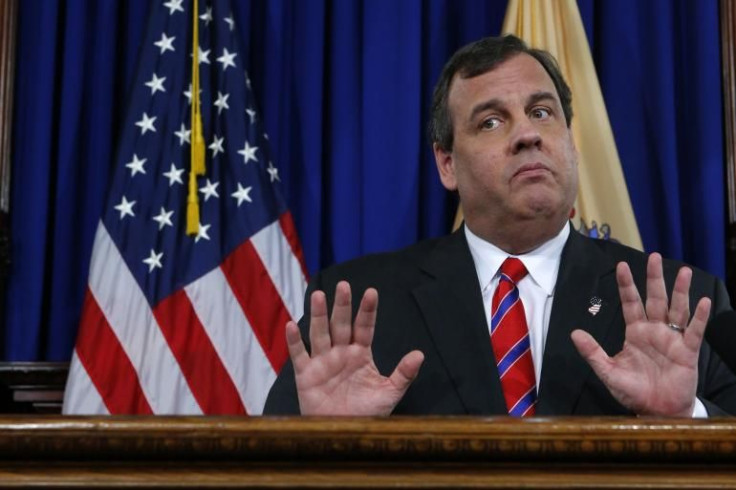 New Jersey's largest labor union group has filed a complaint with the State Ethics Commission against one of Gov. Chris Christie's key advisers, Robert Grady. The complaint filed Friday by the AFL-CIO calls for an investigation into the state's investing of pension fund money into hedge funds -- many of whose employees have made campaign contributions to groups backing Christie and other Republican candidates.
State officials have maintained that these so-called "alternative" investments protect the state from a volatile stock market, but returns in seven of the eight years since the state began pouring pension money into Wall Street have fallen short. Grady, managing director at private equity firm Cheyenne Capital, is also chairman of New Jersey's State Investment Council.
The lawsuits cites reports by International Business Times and former PandoDaily reporter David Sirota that tracked the underperformance of New Jersey's investments. The state has funneled billions of dollars in state pension money to high-fee Wall Street firms, Sirota reported.
"Despite clear boundaries created to shield pension investments from the influence of politics, it appears that the State Investment Council under Robert Grady's direction and the Christie administration's leadership clearly violated those rules," New Jersey State AFL-CIO President Charles Wowkanech said in a statement. "We urge the State Ethics Commission to investigate this pay-to-play scheme on behalf of taxpayers who are footing the bill for this abuse and pensioners being shortchanged of their retirement funds."
Grady became chairman of the investment council in 2010, after Christie took office. He was tasked with managing the state's pension money and promoted the new investment strategy.
In August, IBTimes reported that New Jersey has sent pension money to several big-name Wall Street firms, including Blackstone, Elliott Associated, Omega Advisors, Third Point and Grady's former firm, the Carlyle Group. The below-median performances of these investments have cost New Jersey taxpayers billions in unrealized gains, IBTimes found. Many of the employees of these Wall Street firms have financially supported Republican groups backing Christie's 2013 re-election campaign and possible presidential ambitions.
Grady responded to the lawsuit, as well as Sirota's reports, in an opinion piece published Friday in the Star-Ledger of New Jersey. He calls the articles cited in the lawsuit "biased" and says the state's investment returns "are almost identical to the median for large public pension plans."
High-profile investors such as billionaire Warren Buffett have advised pension officials against alternative investments such as hedge funds. But Orin Kramer, a hedge fund manager and former chairman of New Jersey's State Investment Council before Grady, told IBTimes that the state's move into alternative investments was a way to diversity its portfolio. He said more time is needed for the strategy to work.
© Copyright IBTimes 2023. All rights reserved.