Lady Gaga Biopic: 5 Stars Who Could Play the Role [PHOTOS]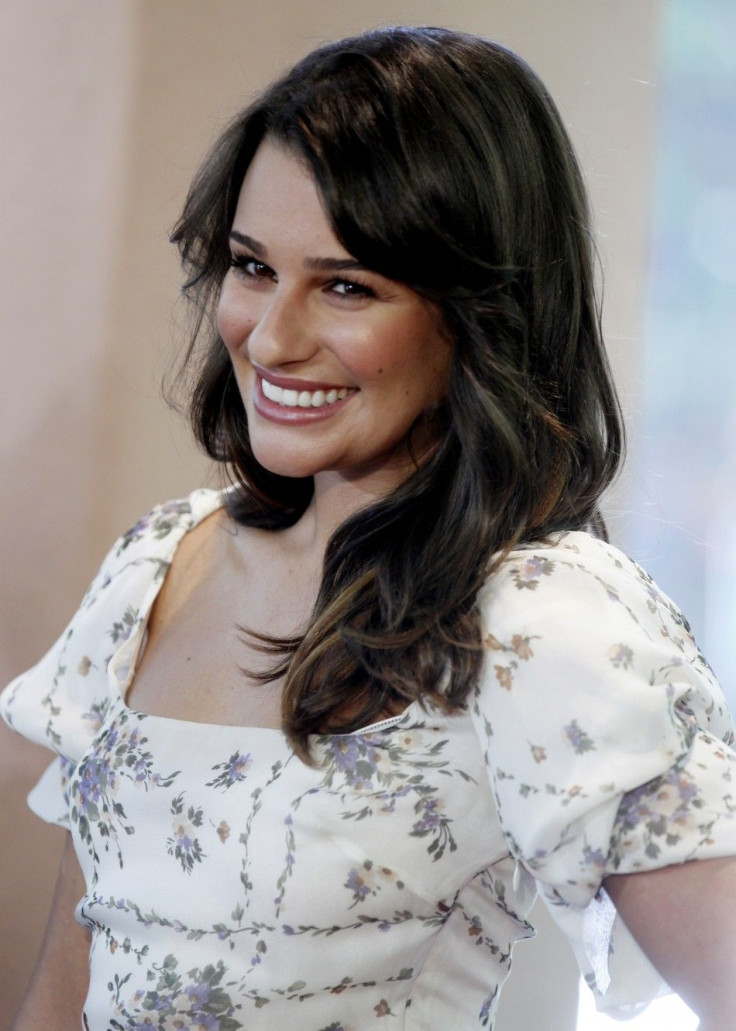 Lady Gaga's fast ride to success and fame will be the topic of a new biopic.
Titled Fame Monster: The Lady Gaga Story, the new project is currently being developed by the Lifetime television network, Billboard confirmed on Wednesday.
The biopic will cover the New York native's life from ages 16 to 22, according to Showbiz 411.
In 2008, Gaga, whose real name is Stefani Germanotta, released her debut album, The Fame, which was responsible for the hits Just Dance, Poker Face and Paparazzi. The album has since sold more than 12 million copies worldwide.
The success of the album naturally paved the way for her second studio album, Born This Way, which has sold more than 8 million copies worldwide since its May release.
Also in May, Gaga, 25, concluded her two-year Monster Ball Tour in Mexico City. The tour, which grossed more than $227 million, currently ranks as the 15th most successful tour in music history, behind music greats like The Rolling Stones, Bruce Springsteen and Madonna.
With Wednesday's biopic announcement, the buzz will now focus on who will play Gaga on screen.
Here are five possibilities, in no particular order:
Lea Michele
The 25-year-old Glee star can most definitely sing and dance. Lea Michele, a former Broadway actress, is also slowly earning her film credits, with roles in the upcoming Garry Marshall romantic comedy, New Year's Eve and the computer-animated production of Dorothy of Oz, featuring the voices of Dan Aykroyd, James Belushi and Kelsey Grammer.
If chosen as Gaga, Michele will most likely have the support of her Glee cast. The show featured a rendition of Gaga's Bad Romance in season two.
Vanessa Hudgens
With her High School Musical days behind her, Vanessa Hudgens has taken on more serious film roles in Hollywood. The 22-year-old recently wrapped production on Gimme Shelter, playing a pregnant runaway teenager opposite Brendan Fraser and Rosario Dawson. Hudgens also played the lead in Beastly, a 2011 adaptation of Beauty and the Beast.
When it comes to Gaga, Hudgens has nothing but respect for the singer.
I think she's amazing. She's a woman who speaks her mind, Hudgens told Maximo TV in March.
Juno Temple
Juno Temple is just scratching the surface of Hollywood, but the 22-year-old has already been in a number of notable films. Temple's previous gigs have included Notes on a Scandal (2006), Atonement (2007), Kaboom (2010) and the recently released indie Dirty Girl, in which the young actress sings and dances in several scenes. Temple also has a small role in the upcoming Batman film, The Dark Knight Rises.
Carey Mulligan
Carey Mulligan is perhaps one of the most honest actresses of her generation. The 26-year-old British star first caught the attention of Hollywood with An Education (2009) before she was hired for Never Let Me Go (2010), Wall Street: Money Never Sleeps (2010) and the Ryan Gosling action crime Drive (2011).
While the actress has minimal singing gigs on her resume, she might consider taking lessons from her fiancé. Mulligan is engaged to Mumford & Sons lead singer Marcus Mumford, according to Rolling Stone.
Selena Gomez
Selena Gomez may be too young to play Lady Gaga, but the young superstar deserves credit for her Gaga-like humanitarian efforts. Young Gomez is a UNICEF spokesperson and a member of the Disney environmental organization Friends for Change. According to People, Gomez is also the owner of five rescue dogs.
Who do you think should play Lady Gaga in her new biopic? Share your thoughts below.
© Copyright IBTimes 2023. All rights reserved.