L'Affaire Tapie: An Epic Scandal That Could Bring Down Some of France's Biggest Names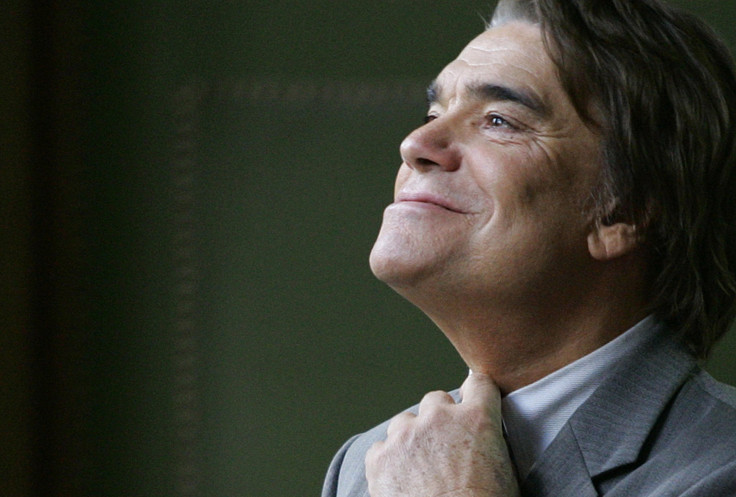 The multi-decade saga/soap opera/scandal known in France as "l'affaire Tapie," which involves some of the most powerful businessmen and politicians in the country, took another twist this past week when Bernard Tapie, the central figure in this epic tale, was taken into police custody for questioning in connection with a complex corruption and arbitration case. On Friday, Tapie, 70, was released from police custody, but a magistrate has placed him under "judiciary control," and Tapie has been charged with conspiracy to commit fraud.
This serpentine drama features a stunning array of France's biggest names, but at the very heart of the matter is a transaction that Tapie, a media tycoon and sports club owner, conducted with the now-defunct Crédit Lyonnais bank way back in 1992. Earlier that year, Tapie entered the socialist government of then President François Mitterrand as the minister of city affairs. Under a directive from then Prime Minister Pierre Bérégovoy, Tapie was instructed to sell off some of his businesses and assets, including struggling German sporting goods company Adidas AG (ETR: ADS), which he had purchased (by borrowing an enormous amount of money) two years prior.
After contracting Crédit Lyonnais to engineer the asset disposition, the bank bought Adidas from Tapie in 1993 for the equivalent of 315.5 million euros. However, one year later, the French bank sold the (now profitable) firm for the equivalent of 701 million euros, more than double the price Tapie received. Enraged and humiliated, Tapie cried foul and accused the bank of fraud and of intentionally undervaluing Adidas at the time of the initial transaction. So, naturally, he sued the bank, demanding compensation.
The legal case dragged on for years, so long, in fact, that Credit Lyonnais ceased to exist in the middle of the lengthy ordeal. Eventually, Tapie's opponent became the French state itself, through the Consortium de Realisation, or CDR, an entity in charge of settling the bank's old affairs. Finally, by 2007, when a man named Nicolas Sarkozy became the conservative candidate in the French presidential elections, Tapie (the erstwhile socialist) threw his support behind him. This turned out to be a magnificent strategic decision on Tapie's part, as Sarkozy won the election that year.
Indeed, in October 2007, Christine Lagarde, then the French minister of finance (and future chief of the International Monetary Fund) asked the CDR to settle the Tapie case quickly through the use of a private arbitration tribunal, citing the high costs of a lengthy litigation. The arbitration panel comprised three figures: Pierre Mazeaud, the former president of the Constitutional Council of France -- the nation's highest constitutional authority; Jean-Denis Bredin, a lawyer; and Pierre Estoup, a judge.
Lo and behold, the following summer, in July 2008, Tapie not only won the arbitration hearing, but he was awarded a whopping 403 million euros (including interest). The judgment raised eyebrows and serious questions about the use of undue political influence in the matter. Now, in the summer of 2013, with a socialist administration in power in Paris, the state wants to challenge and nullify that huge 2008 arbitration payout, citing possible fraud, and has even directly questioned Lagarde and other former members of Sarkozy's cabinet over the affair. Lagarde, who has denied any wrongdoing, was interrogated by the police for two days in May, although not charged with any wrongdoing. (For the record, the IMF has maintained its steadfast confidence in her integrity.)
Another figure in this misadventure is none other than Stéphane Richard, the current chief executive of France Télécom-Orange (NYSE: FTE), who worked as Lagarde's chief of staff in the finance ministry during the Tapie arbitration hearing. Allegedly, Richard told investigators that Tapie met with Sarkozy at the Palais of Elysée in 2007, triggering suspicions that the enormous arbitration award was a gift in exchange for Tapie's support of the president. Richard, who somehow remains the boss of Orange, has been charged with conspiracy to commit fraud. Richard is appealing and, through his lawyer, issued a statement that suggested that his former boss, Lagarde, was more aware of the arbitration proceedings than she has thus far admitted to. "Christine Lagarde ... was totally up to date on the positions of various government services and fully aware when she gave written instructions to resort to arbitration," Richard said in a statement. (Interestingly, current Socialist President Francois Hollande, who has vowed to root out financial misconduct and corruption, is backing Richard.)
As for Estoup (a member of the arbitration panel), according to reports, after the arbitration award, Tapie gave him a book with an inscription that read, "Your support has changed the course of my future," which clearly questions the judge's impartiality.
Tapie claimed earlier this week he was not concerned by his current predicament. "I don't give a damn," he said only one day before being brought in for questioning, to French radio station Europe 1. "I am not worried. I cannot imagine what they could find." However, Tapie boasts quite a checkered past, to put it mildly. For example, in 1993, he was accused of fixing a soccer match involving the team he owned, Olympique de Marseille, which won the UEFA Championship. He eventually did some prison time for that offense.
As Tapie awaits his fate in the arbitration imbroglio, the worst impact of any further prosecution and investigation could be on Sarkozy himself -- the former president is believed to be planning a return to the zenith of power in the next election, which is scheduled for 2017. Any evidence that he enabled the arbitration panel to deliver a huge settlement to Tapie would likely derail Sarkozy's ambitions of a political comeback (although he currently enjoys legal immunity for all official decisions and measures taken while he served as president).
L'Affaire Tapie' will likely dominate French headlines for years to come.
© Copyright IBTimes 2023. All rights reserved.