Lakers Getting A New Coach? LA Finds Replacement For Jason Kidd
The Los Angeles Lakers have filled an opening on their coaching staff. The Lakers are hiring former New York Knicks head coach David Fizdale to be part of head coach Frank Vogel's staff, according to ESPN.
Fizdale will replace Jason Kidd, who was recently hired to be the Dallas Mavericks head coach. Kidd was an assistant for two seasons under Vogel.
Fizdale, 47, was born and raised in Los Angeles. Like Kidd when he became a Lakers assistant, Fizdale has been a head coach with a pair of NBA teams. Fizdale led both Memphis Grizzlies and Knicks for less than two full seasons.
Fizdale's run with Memphis came to an abrupt end in 2017 in large part because of a poor relationship with center Marc Gasol. The Knicks let Fizdale go in the 2019-20 season after he compiled a 21-83 record with New York.
Gasol is under contract with the Lakers for the 2021-22 season. Fizdale has previously said that he and Gasol have made peace with one another.
Fizdale was an assistant coach with the Miami Heat from 2008-2016, encompassing LeBron James' four-year run with the franchise. Both James and Dwyane Wade spoke out in support of Fizdale when he was fired by Memphis. Fizdale led the Grizzlies to the playoffs in his only full season as the team's coach.
The Lakers' championship defense only lasted until the first round of the 2021 NBA playoffs, during which the team was eliminated by the Phoenix Suns in the first round. Los Angeles had a 2-1 series lead until Anthony Davis suffered a groin injury during Game 4. L.A. went on to lose three straight games and the series.
James, Davis, Gasol, Kyle Kuzma and Kentavious Caldwell-Pope are the only Lakers that are signed for next season with fully guaranteed contracts. Los Angeles is limited in the kinds of impactful moves it can make because of few tradeable draft picks and a lack of salary-cap space.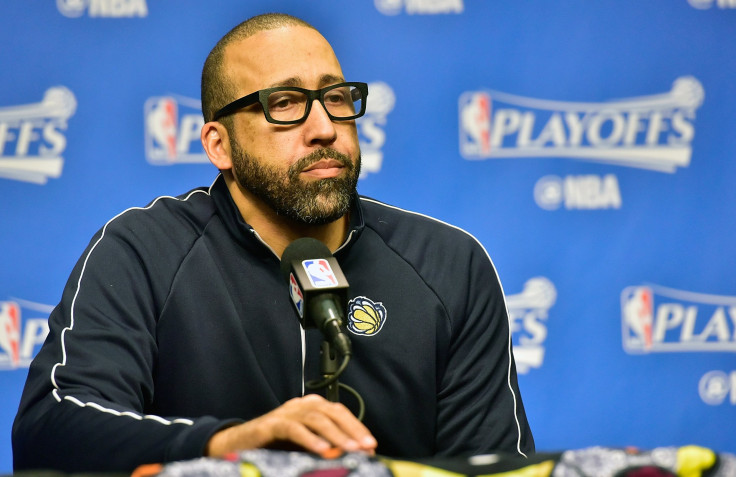 © Copyright IBTimes 2023. All rights reserved.