Lakers, Jazz Still Nowhere Near In Trade Talks For Russell Westbrook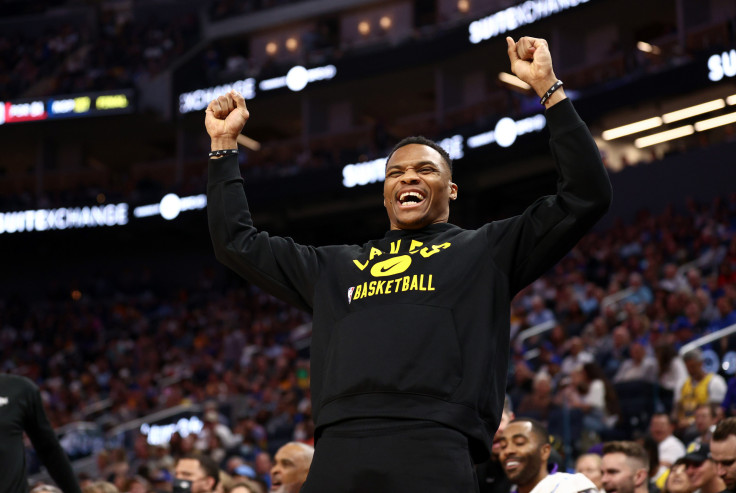 KEY POINTS
The Lakers are still trying their best to trade Russell Westbrook
The Utah Jazz are open to it, but the Lakers must include a first-rounder
Getting Jordan Clarkson back from Utah might be their best bet
Russell Westbrook's name has been on the rumor mill for the better part of the offseason as the Los Angeles Lakers are desperately searching for ways to improve the roster in their hopes of making a return to the playoffs.
Rumors in the past few weeks saw teams such as the Indiana Pacers and Utah Jazz being major suitors for the NBA's king of the triple-double statistic and could very well be a member of the latter when it is all said and done.
Despite the continued talks though, there is no concrete evidence that Westbrook will be shipped off to the Jazz in the immediate future according to Tony Jones, The Athletic's Jazz correspondent.
In an appearance on "The Drive with Spence Checketts," Jones explained why talks between the Lakers and Jazz seem to have stalled out.
"The Jazz made an offer to the Lakers. The Lakers made a counteroffer to the Jazz. Those two offers were far apart, and I don't know that there's going to be enough of a gap to be bridged in order for a trade to happen there," Jones revealed.
"I can tell you that the Jazz were seeking one of Los Angeles' first-round picks, but the asking price for that first-round pick is probably too much for what the Jazz are willing to pay."
For Jones to disclose that the Jazz are gunning for the Lakers' first-round pick is not surprising at all since team president and general manager Danny Ainge is a known hoarder of draft picks.
However, the Lakers balking at the Jazz's asking price is nothing new as well since they will own their first-rounder in the 2026 draft and beyond after giving up their picks from 2023 to 2025 in the Anthony Davis deal with the New Orleans Pelicans.
The Jazz decided to blow up their entire team this offseason with the departures of star players Rudy Gobert to the Minnesota Timberwolves and most recently Donovan Mitchell to the Cleveland Cavaliers.
With veterans such as Jordan Clarkson, Malik Beasley and Bojan Bogdanovic still on the squad, the Jazz would understandably want compensation in the form of draft picks in deals involving their veterans–a thought confirmed by Zach Lowe on his podcast.
The Lakers are reportedly in the market for Bogdanovic, but they will have stiff competition for his services as the Phoenix Suns are also pining for him.
If they do pull the trigger on a Westbrook trade, getting Clarkson might be the best-case scenario as he provides an immediate scoring threat for them.
As the calendar slowly turns to their season-opener on October 18 against the Golden State Warriors, the Lakers are expected to continue finding ways to have the Jazz agree to their terms.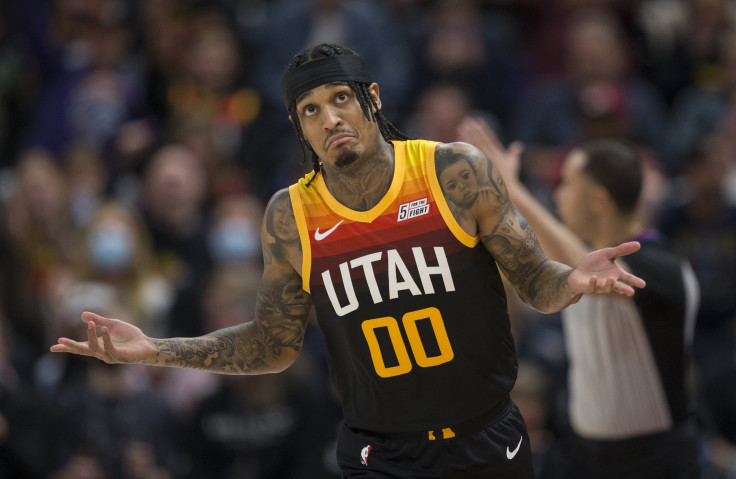 © Copyright IBTimes 2023. All rights reserved.
FOLLOW MORE IBT NEWS ON THE BELOW CHANNELS