Lakers New Head Coach Faces Tough Task Of Turning Fortunes, LeBron James Around
The Los Angeles Lakers are finally heading somewhere with reports that Frank Vogel will be their new head coach. Once the 45-year-old signs on the dotted line, the next order of business is picking up the pieces to hopefully set the purple and gold back on the winning track.
For team owner Jeanie Buss and general manager Rob Pelinka, the impending hiring of Vogel ends the agony of finding someone brave enough to call the shots for the Lakers. Tyronn Lue was the front-runner for the position since he did have ties with LeBron James. However, the length of tenure snuffed all that with Lue wanting a five-year deal and not three years. Vogel agreed to a three-year deal, according to a report from Sports Illustrated.
Also, Jason Kidd will be one of the deputies of Vogel starting next NBA season. As mentioned in a previous report, Kidd wanted to help in the development of younger players, particularly Lonzo Ball. Ironically and had Lue accepted the Lakers head coaching job, Vogel was considered to be one of the top assistants. Things turned when Lue folded and Vogel made an impression to Lakers management.
Moving forward, Vogel now has control over the very same player he had trouble getting past in the NBA playoffs - LeBron James, NBA.com reported. Their relationship will be in close scrutiny with most knowing how only a select few are able to strike it well with the three-time NBA champion. Vogel did make a name for himself when he was still coaching the Indiana Pacers but his genius simply failed to rub off on a rebuilding Orlando Magic quintet.
Vogel and Kidd will be out for redemption, both getting axed by their previous teams in 2018. Vogel was fired by the Magic while Kidd got the pink slip from the Milwaukee Bucks. Now, they get a new lease on life although the road to rebuilding the Lakers will not be an easy one. The first order of business is getting James help - particularly one more superstar to join a team filled with rising young stars.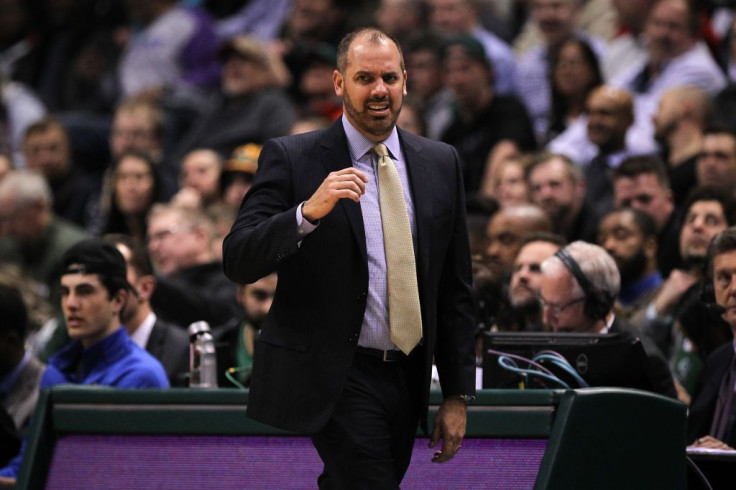 The 2019 NBA Draft is coming up although most are eager to see who the Lakers will go after. Anthony Davis remains on the list of targets, same with Kyrie Irving. Also up for discussion within the Lakers camp is who among the NBA vets will stay or go.
Rondo previously sounded off that he would decide on his future when the next Lakers coach is named. Now that this has been settled, it is decision-making time as well for the 33-year-old playmaker.
© Copyright IBTimes 2023. All rights reserved.