Lakers News: David Griffin, Kobe Bryant Are Betting Favorites To Replace Magic Johnson
With one of the most important summers in franchise history coming up, the Los Angeles Lakers now have to decide who will get the chance to shape the roster this offseason. Magic Johnson shockingly resigned as the team's president of basketball operations Tuesday night, leaving L.A. looking for his replacement.
The 2019 NBA Draft is set for June 20 and free agency begins on July 1. That doesn't leave the Lakers with a ton of time to hire someone that will be making a lottery pick and trying to sign some of the league's top stars.
Who will be in consideration to take the job that Johnson had for two years? It's been speculated that the Lakers could target successful executives from other NBA teams, but one available name stands out among the rest.
David Griffin has consistently been mentioned in the wake of Johnson's stunning announcement. The former Cleveland Cavaliers general manager won a championship with LeBron James in 2016, and he might make the most sense for the Lakers' current opening.
Griffin has been named the betting favorite to replace Johnson. He's currently under consideration to be the next general manager of the New Orleans Pelicans.
Another possible candidate has nearly the same odds as Griffin. As far-fetched as it might seem, Laker great Kobe Bryant isn't far behind Griffin with 2/1 odds to be the next Lakers president.
It's hard to believe that Bryant would actually get hired. Not only are Johnson's failures a sign that the Lakers should probably hire an experienced executive, but Bryant would be very unlikely to accept the job if it were offered to him.
Rob Pelinka currently remains with the Lakers as their general manager. It's unknown what his future holds following Johnson's decision, and a new president could decide it's time for the organization to part ways with Pelinka.
ESPN's Ramona Shelburne noted on "Get Up" Wednesday morning that Pelinka will likely get more power within the organization in the immediate aftermath of Johnson's departure.
The Lakers will be among the most aggressive teams this offseason as they look to pair another star player with James.
Los Angeles will have the ability to offer one free agent a max contract, though they are not considered to be the favorites to sign any of the All-Stars that are set to hit the market.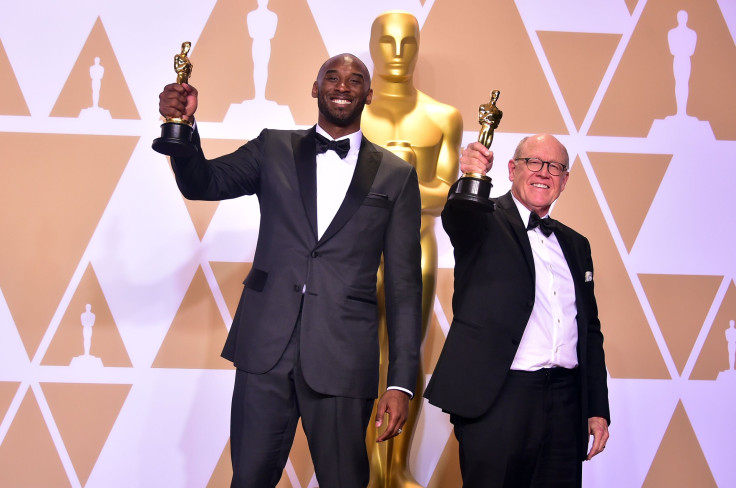 © Copyright IBTimes 2023. All rights reserved.