Lakers Rumors: LeBron James Stunned By Magic Johnson's Decision To Quit As Los Angeles' President
Magic Johnson shocked the NBA Tuesday night when he announced he was stepping down as the president of the Los Angeles Lakers. LeBron James was among those that didn't see Johnson's decision coming on the final night of what was a disastrous season for L.A.
Brian Windhorst said Wednesday morning on ESPN's "Get Up" that the news stunned James and he was completely caught off guard. Johnson met with James and his agent Rich Paul Saturday, as well as with owner Jeanie Buss Monday, and the Lakers' best player didn't get the impression that Johnson would be leaving the organization.
Windhorst noted late Tuesday night on his "Hoop Collective" podcast that while Johnson didn't tell Buss he was quitting before he met with the media, she had an idea after Saturday's meeting that this might be a possibility.
It's become clear through various reports and Johnson's impromptu press conference that he was prepared to fire head coach Luke Walton, a decision that Buss did not agree with. It was reported earlier in the season that James' camp wanted Walton gone, but the superstar did come out in support of Walton before the season's final game.
"No one expects for injuries to happen the way they did with our franchise this year. Where your starting point guard is out for numerous games. Your starting small forward is out. Your starting two-guard, B.I., is out. Josh is hurt. Rondo is hurt. I'm not talking two or three games here, everyone is back in the lineup. We're talking like 15, 20, 25 games," James told Allie Clifton of Spectrum SportsNet (via Silver Screen & Roll).
"As good as that is, it's not enough for Luke to even know what he has on a consistent basis, when you don't have a consistent roster every night during the season. Like you said, control what you can control and you've got to play the hand you're dealt, and I think he played the hand as well as he could."
James has two years left on his contract before he can opt out and become a free agent. He averaged 27.4 points, 8.5 rebounds and 8.3 assists per game in 55 games this year.
James played the fewest games of his career and missed the playoffs for the first time in 14 years.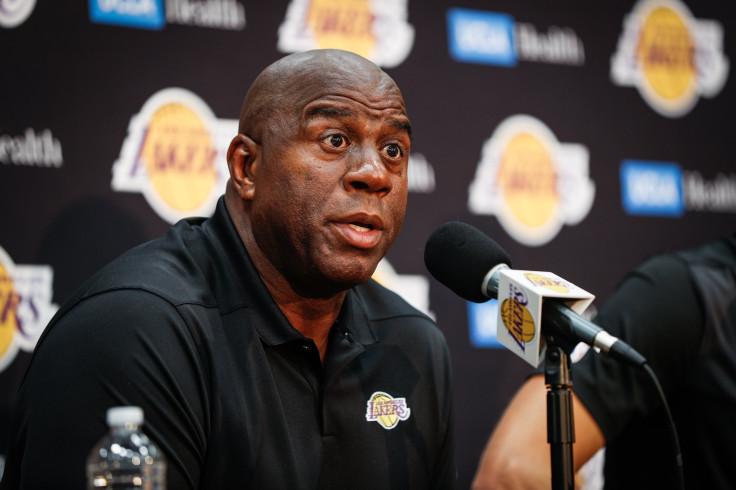 © Copyright IBTimes 2023. All rights reserved.