Lakers News: LeBron James Eligible For New Contract, What To Know About Possible Extension
LeBron James on Thursday became eligible to sign a two-year contract extension with the Los Angeles Lakers. The superstar has a lot to consider before inking a deal to stay in L.A. for more seasons.
James has one year and $44.47 million left on his current contract. He can sign a max extension worth $97.1 million that would keep him with the Lakers through the 2024-25 season. If James chooses not to extend his deal, he can become a free agent in the summer of 2023.
There are other options for James besides adding two years to his contract or declining an extension altogether. James can add one year to his deal that extends his contract to 2024. James also has the choice of signing the two-year, $97.1 million extension, while making the final year of his deal a player option.
After the Lakers won the 2020 NBA Finals and Anthony Davis signed a five-year deal with Los Angeles, it seemed like a strong possibility that James would finish his career in L.A. That might still be the most likely scenario, but recent seasons have raised speculation that the greatest player of his generation could look to change teams before his career is finished.
The Lakers haven't won a playoff series since winning the title in 2020. Los Angeles failed to qualify for the NBA's play-in tournament last season. Davis' injury history and depth issues may mean the Lakers probably don't have a championship-caliber roster as James enters the final year of his contract.
James doesn't have much of a financial incentive to sign an extension before the 2022-23 season ends. Even at 38 years old, James would receive offers for a max salary in free agency. The four-time NBA Finals MVP averaged 30.3 points on 52.4% shooting last season.
James' career earnings are set to surpass $431 million in the upcoming season. His net worth eclipsed $1 billion in 2022, according to Forbes.
Because James is serious about trying to play with his teenaged-son, Bronny James, in the NBA, he might not want to lock himself into a contract before 2024. His son will be eligible for the 2024 NBA Draft, and LeBron James might want to be a free agent during that offseason.
LeBron James has not ruled out the possibility that he could return to the Cleveland Cavaliers in the future. he signed with Cleveland in 2014, four years after he left the Cavaliers for the Miami Heat. The Cavs have not been back to the playoffs since the Ohio native led the team to four straight NBA Finals appearances from 2015 to 2018.
If LeBron James chooses not to extend his contract this summer, he can still sign a new deal during the season.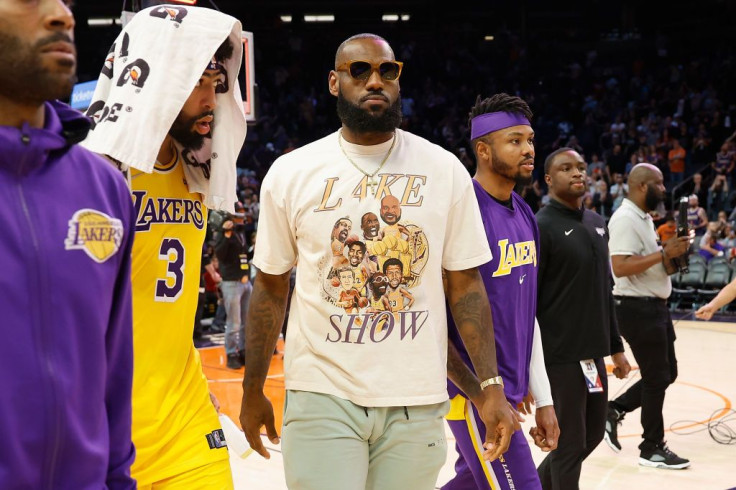 © Copyright IBTimes 2023. All rights reserved.