Lakers Playoff Chances 2022: Odds Against LA As Team Falls In Standings
The nightmarish 2021-22 season for the Los Angeles Lakers is getting worse, and it's expected to end with the team missing the postseason. With just eight games left on the schedule, the Lakers' playoff chances are slim.
The Lakers are currently the No. 10 seed in the latest Western Conference standings, barely holding on to the final spot in the play-in tournament. L.A. is only a half-game ahead of the San Antonio Spurs. San Antonio tied L.A. with 31 victories on the season by defeating the Houston Rockets on Monday, extending its winning streak to four games.
Los Angeles has lost two straight games and owns a 4-10 record in March. LeBron James suffered an ankle injury in the Lakers' loss against the No. 9 seed New Orleans Pelicans on Sunday, and it could keep him off the court for the immediate future.
Facing multiple playoff teams without their star players, the Lakers are in danger of falling out of the play-in tournament completely. The Lakers visit the Dallas Mavericks and Utah Jazz in their next two games.
On Friday, Los Angeles hosts New Orleans in a pivotal matchup. New Orleans is a half-game ahead of Los Angeles in the standings. The two teams are currently set to meet in the first round of the play-in tournament.
Because the Lakers are 4.5 games behind the No. 8 seed Los Angeles Clippers, they will almost certainly be forced to win two play-in games in order to earn a playoff spot. With -900 odds to miss the postseason at FanDuel Sportsbook, the Lakers are expected to be outside of the final playoff picture for the second time in James' tenure with the organization.
The Lakers have +570 odds to make the playoffs.
If James isn't healthy, the Lakers' playoff chances will drop even further. James is listed as doubtful for Tuesday's matchup with Dallas.
James is the NBA's leading scorer with 30.1 points per game. He's been the only reliable Laker on offense, averaging 6.3 assists and shooting 52.3% from the field.
Anthony Davis is also doubtful. The center is working his way back from a foot sprain that has kept him off the court since mid-February.
The Spurs host the Memphis Grizzlies once and the Portland Trail Blazers twice over their next three games.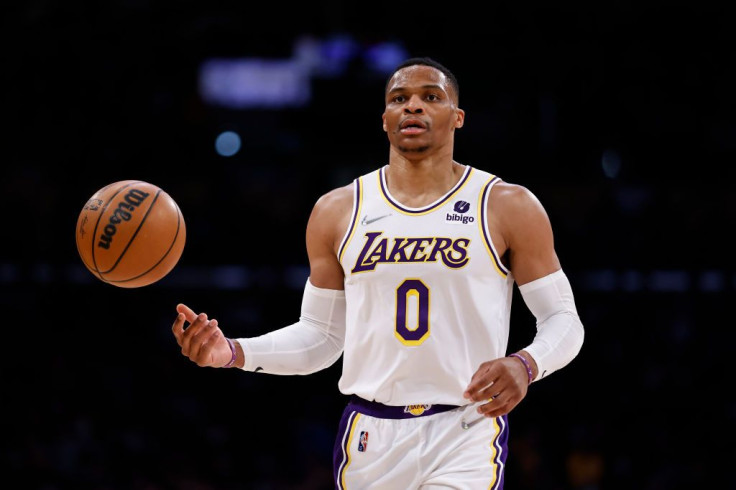 © Copyright IBTimes 2023. All rights reserved.