Lakers Rumors: Lonzo Ball On The Trade Block In 2019? Anthony Davis Still On LA's Radar?
After falling well short of expectations and after failing to land superstar big man Anthony Davis at the trade deadline, the Los Angeles Lakers have plenty of questions entering the offseason. Among the most pressing uncertainties is the fate of point guard Lonzo Ball.
Will the Lakers explore packaging Ball for a superstar like Davis? Could the Lakers trade for another point guard and move on from Ball? Can Ball fully recover from left ankle and left knee injuries? Are the Lakers willing to hold onto Ball with mostly the same roster from 2018-19?
Ball, 21, is aware of his precarious status with the Lakers. In a profile Wednesday in the Athletic, he addressed the rumors surrounding a possible trade as he recovers from ankle sprain complications.
"At the end of the day, you can only control the things that you can control," Ball told Shams Charania. "If I get traded, then I get traded. But I'm going to be ready to go. The goal is to be the best player I can for whichever team."
Ball is a unique player. He has excellent court vision, is a highly skilled passer and an intense defender. There has long been a sense that Ball was a franchise player when the Lakers drafted him the No. 2 overall selection in the 2017 NBA Draft. After the Lakers picked Ball, they made room for him by dealing another former No. 2 pick, D'Angelo Russell. Before LeBron James joined the Lakers as a free agent, he and Ball had a private conversation on the court with both players covering their mouths to prevent any reports from lip readers.
Though the Lakers have placed a high value on Ball, the rest of the league may not. It's unclear that if general manager Rob Pelinka actively shops Ball he can get much in return. Ball will end his second NBA season having played in just 99 games out of a potential 164 and his numbers aren't exactly eye-popping. His career scoring average is just 10 points and his field-goal percentage (38 percent) isn't making teams desperate to make a deal with the Lakers.
Meanwhile, the NBA has become so focused on three-point shooting that other assets a player can bring are often disregarded. Ball has had an unorthodox shooting style since his high school days and doesn't have much of a reputation for being a sharpshooter.
A trade involving Ball would likely involve a packaged deal. Before the deadline, Ball's name was mentioned with Brandon Ingram, Kyle Kuzma and a draft pick in a potential deal for Davis.
The New Orleans Pelicans didn't budge in February and may not budge again this summer. According to Marc J. Spears of ESPN's The Undefeated, the New Orleans Pelicans have no interest in sending their best player to Los Angeles.
"I have been told that there's no way Anthony Davis is coming here, through the Pelicans. They're just not going to do it," said Spears last week.
As for Ball, he described his season cut short as "frustrating" and expressed optimism about bouncing back next season.
"I'm very, very motivated," Ball told the Athletic.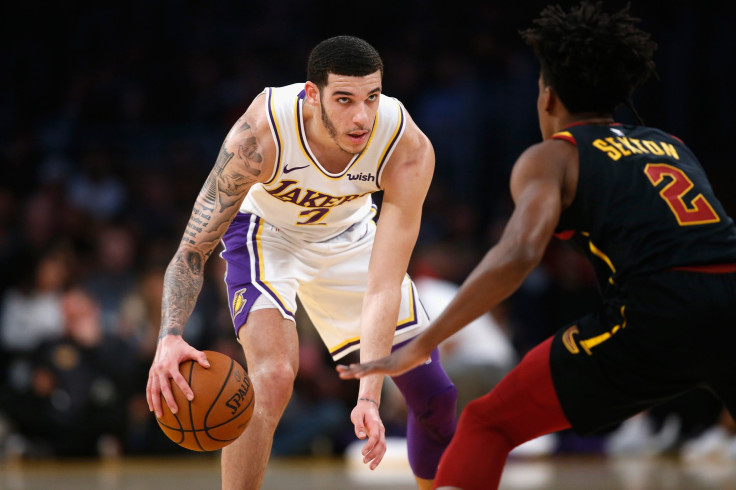 © Copyright IBTimes 2023. All rights reserved.