LAPD Homeless Man Shooting: Police Chief 'Very Concerned' Over Incident, Comments Criticized By Union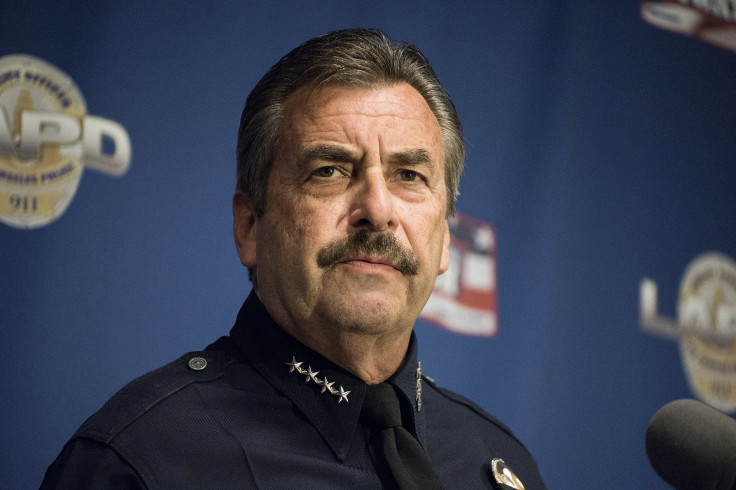 Los Angeles Police Chief Charlie Beck said Wednesday that he was disturbed by the officer-involved fatal shooting of an unarmed homeless man near Venice Beach. The incident, which took place on Tuesday night, is under investigation.
"Any time an unarmed person is shot by a Los Angeles police officer, it takes extraordinary circumstances to justify that, and I have not seen those extraordinary circumstances at this point," Beck said, according to the Associated Press (AP). He went on to add that investigators have not questioned the officer as he is being treated for a knee injury he suffered during the struggle.
However, Beck's remarks were criticized by the police union as premature and prejudicial.
Craig Lally, president of the Los Angeles Police Protective League, called Beck "completely irresponsible" for publicly voicing an opinion "without having all of the facts," adding that Beck's statement "essentially renders the investigation process void."
Beck reportedly said that he has viewed a surveillance video footage of the incident, which involved an officer shooting the man after a scuffle, but is yet to see the full evidence. The video reportedly shows "a series of events" similar to the officers' account of what happened, including a "physical altercation" that led to the shooting.
The identity of the man, said to be in his 20s, has not been revealed, AP reported. However, according to KTLA News, the man was identified by police as 29-year-old Brendon Glenn.
Authorities reportedly said that the victim argued with a bouncer outside a night club following which two officers responded to a 911 call. Police said that the man was harassing passersby and confronted police when they tried to detain him. The man was shot during a scuffle and later died at a nearby hospital.
"Whatever reason that they had to shoot him, I don't think it was justified because he wasn't a confrontational human being by any means," Henry Geller, a friend of the victim, reportedly said. "He was definitely like a peacemaker."
The incident comes weeks after the fatal shooting of a homeless man in Los Angeles' Skid Row neighborhood, an incident that sparked criticism from rights groups and locals over the use of excessive force by law enforcement officials.
© Copyright IBTimes 2023. All rights reserved.