Latest Update Clears Up Rumors Surrounding Ben Simmons, Kevin Durant
KEY POINTS
The Brooklyn Nets are again embroiled in rumors from all sides
A new update offers clarity on Kevin Durant and Nets owner Joe Tsai's rift
It also shuts down rumors of Ben Simmons leaving the Nets' group chat
The Brooklyn Nets have never gotten out of the spotlight since Kevin Durant asked for a trade on June 30, and things continue to get complicated for the franchise.
It was reported by Shams Charania of The Athletic that Durant had supposedly issued an ultimatum to Nets owner Joe Tsai whether to keep him on the Nets or to fire both general manager Sean Marks and head coach Steve Nash.
Tsai responded to the news indirectly via Twitter and said that he will do what is best for the franchise, without leaving so much as a hint as to what they plan to do with Durant.
Charania made an appearance on the August 9 episode of The Pat McAfee Show and offered up his thoughts with regard to the growing rift between Durant and Tsai.
"To actually make that direct ultimatum, that was not something that happened before this past weekend. Once that happened, I think it's clear that mentally, emotionally Kevin Durant has checked out of Brooklyn," Charania told the former NFL punter.
"In the Nets' mind, they're a championship-ready team... Whether Kevin Durant knew going into this conversation that the ultimatum would not succeed, that's clearly what Joe Tsai [wanted to convey] in his tweet last night."
Tsai is an unenviable position as the Nets have tweaked their roster by adding a scoring forward in T.J. Warren via free agency and Royce O'Neal in a trade with the Utah Jazz, but it seems to be lacking for Durant to recommit to the team.
The Nets were able to re-sign key free agents Patty Mills and Nicolas Claxton and are currently over the league salary cap, meaning that they will only be able to add players using their mid-level exception plus NBA minimum salaries.
Brooklyn is expected to skim the buyout market near the trade deadline alongside other title contenders as they all hope to shore up their weaknesses ahead of the playoffs.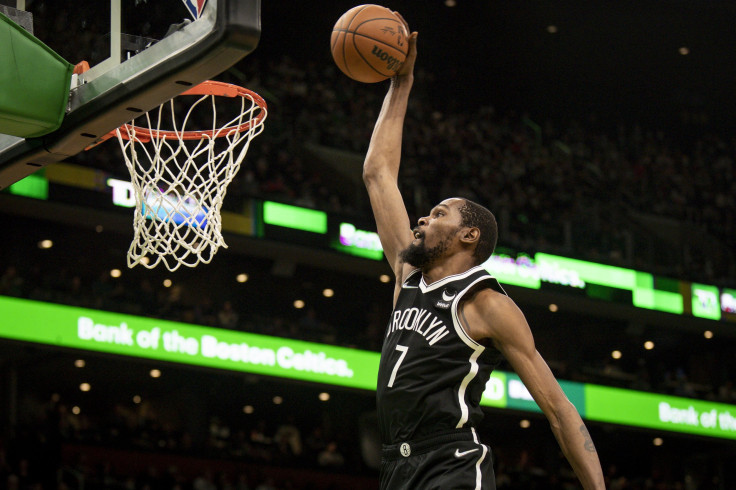 Charania also addressed on the podcast the rumor that Ben Simmons had left the Nets' group chat after they asked him to play in Game 4 against the Boston Celtics.
"All I'm going to say on this is this never happened," he definitively stated.
The rumor was initially reported by Ric Bucher on The Herd with Colin Cowherd, which again spawned rumors of Simmons going rogue on the Nets.
Charania later added that Simmons is progressing well and the organization actually has high hopes for him this season and is supposedly ready for training camp ahead of the start of the 2022-23 NBA season sometime in October.
After having such a promising campaign in the 2020-21 season, the Nets are the talk of the town for the wrong reasons and only time will tell how things will progress for both Simmons and Durant.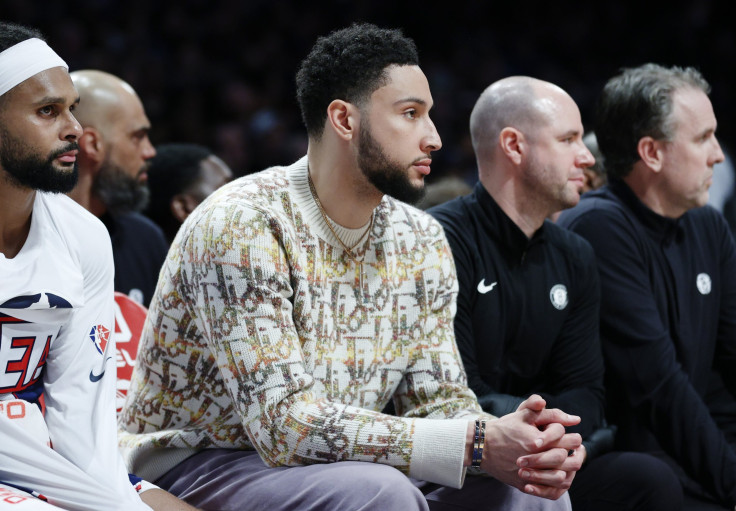 © Copyright IBTimes 2023. All rights reserved.