Latvia Approved to Adopt Euro, Monetary Union Grows To 18 Members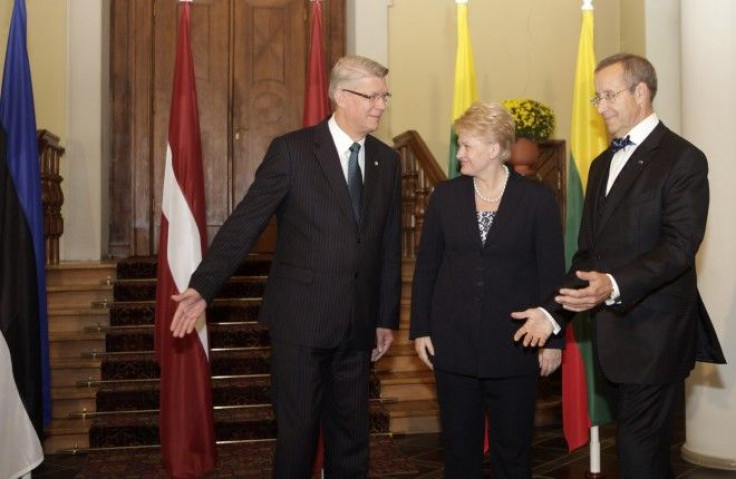 Latvia will become the 18th country to adopt the euro currency, the European Union's executive branch announced on Wednesday.
The European Commission published a report, which "concludes that Latvia fulfills all conditions for adopting the euro."
Those conditions include stable inflation rates, reasonable public debt and deficit levels and stable exchange rates, formalized in criteria designed to measure the robustness of a European economy.
Latvia has done well recently, posting the fastest economic growth in the EU in the last three months, but remains one of the poorer EU nations. It joined the 27-member European Union in 2004.
The European Central Bank on Wednesday also backed Latvia's bid to join the currency, but issued a slightly more cautious signal. "All in all, Latvia is within the reference values of the convergence criteria. Nevertheless the long-term stability of its economic convergence is of concern," the bank said in a statement.
"It is necessary for Latvia to continue along a path of comprehensive fiscal consolidation," the statement continued.
According to the bank, Latvia had a deficit of 1.2 percent of gross domestic product (GDP) in 2012, with public debt standing at 40.7 percent of GDP, both meeting the bank's formal requirements.
"Latvia doesn't have another choice," former Latvian Finance Minister Roberts Zile told Bloomberg. "It's a signal that we are going to the West."
Estonia is the only other country to have joined the currency since the European debt crisis began, sparked by sovereign debt concerns in Greece, Ireland, Italy, Spain and Portugal.
The decision will be formalized in July, after EU leaders and the European Parliament vets the request, though they are widely expected to approve Latvia's entry.
© Copyright IBTimes 2023. All rights reserved.