Is Lawrence Summers, Former Treasury Secretary, Harvard University President And Obama Adviser, Actively Jockeying To Replace Ben Bernanke As Fed Chair?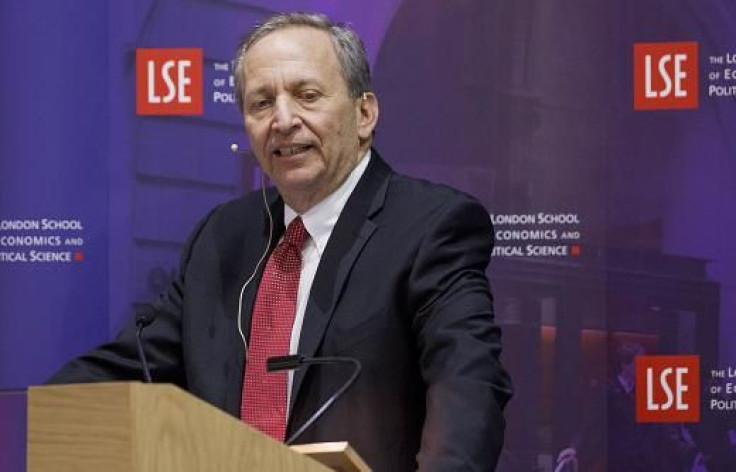 Lawrence Summers, who served as U.S. Treasury secretary under President Bill Clinton, is reportedly staying in contact with senators who will play an instrumental role in selecting the next head of the country's central bank after Federal Reserve Chairman Ben Bernanke departs, as expected, on Jan. 31.
"As a matter of fact, I have a meeting scheduled with him next week," Sen. Max Baucus (D-Mont.), chairman of the Senate's Finance Committee, told Bloomberg in a report published Friday morning.
The next captain of the world's largest central bank will face a considerable task: weaning the world off Washington's unsustainable policy of buying debt and infusing the economy with cheap dollars at rock-bottom interest rates.
While everyone knows the U.S. has to wind down its quantitative easing policy, how to do it is a delicate task. Bernanke's recent hints of a tapering at some undetermined point has already sent bond rates flying, which is contributing to a reduction in emerging market investment. Between that, China's economic slowdown and Europe's persistent recession, U.S. Fed policy will play a big role in determining the health of the global economy next year.
The 58-year-old economist and former president of Harvard University, who also served as President Barack Obama's top economic adviser for nearly two years, has been named one of the top candidates for the position since last month, when Obama indicated on the Charlie Rose Show that Bernanke "already stayed a lot longer than he wanted or he was supposed to."
Other candidates who have been named include former Treasury Secretary Tim Geithner, Fed Vice Chair Janet Yellen and Alan Blinder, former Fed vice chair and Princeton professor, but Summers – who lately has been teaching at Harvard and consulting for New York-based hedge fund D.E. Shaw & Co. – appears to be the most visible of the contenders jockeying for the position.
© Copyright IBTimes 2023. All rights reserved.