Lawyer Wants to Retract Complaint On Duterte, But World Criminal Court Says 'No'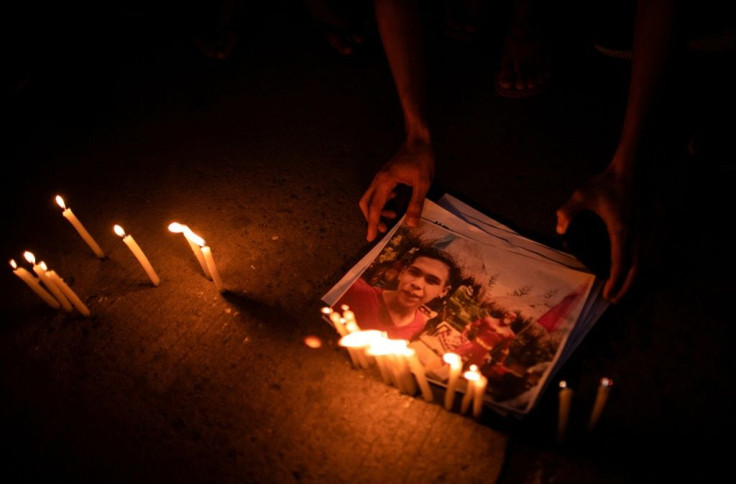 KEY POINTS
Jude Sabio withdraws complaint to the International Criminal Court
ICC Office of the Prosecutor sais this cannot be done and has no effect on the ongoing investigations
Duterte has also issued warnings to ICC Prosecutor Fatou Bensouda
Jude Sabio, a Filipino lawyer, submitted a 77-page complaint to the International Criminal Court (ICC) in April of 2017 against President Rodrigo Duterte alleging "continuing mass murder" in the Philippines.
Sabio now wants to withdraw the complaint, called a "communication" by the ICC, but has been told by the ICC Office of the Prosecutor that this cannot be done and that any supposed withdrawal "would have no impact" on the preliminary examination it is conducting.
On Tuesday, Sabio signed a 28-page affidavit stating his intentions saying the 2017 communication should be "set aside and trashed" because it was being used by Duterte's critics for political propaganda.
The response of the ICC office news desk to CNN Philippines was, "The Office cannot effectively destroy or return information once it is [in] its possession or control. However, the Office would register any supplemental information the sender may now want to provide, including in terms of how to treat such information." The Office added that the ICC has a "wide range of reliable sources" and is not confined to information in the communications alone.
Sabio's affidavit was not in any way a vindication of Duterte. It did not reverse the serious allegations against Duterte and stressed more than once that Sabio remains an advocate against extrajudicial killings presumably from Duterte's ongoing war on drugs.
The war on drugs helped catapult Duterte into office in 2016 and has drawn the ire of Duterte's Filipino adversaries and global human rights groups. Duterte backers and most of the population support his efforts and give him high marks when surveyed about his performance.
Not surprisingly, there is a financial aspect behind the story. The 2017 complaint included statements about self-confessed hitmen Edgar Matobato and Arturo Lascañas who Sabio helped in some manner, possibly with legal advice or to help them with any testimony. Sabio claimed he was receiving between ₱50,000 to ₱100,000 (US $1,000 to $2,000) each month from opposition Senator Antonio Trillanes IV who stepped down in mid-2019 ending the payments.
Another source of funds, according to Sabio, was ₱700,000 (US$14,000) owed in legal fees by Jesuit priest Albert Alejo for rendering services to Matobato. Sabio said he never got paid and said the priest, Trillanes and Senator Leila de Lima were developing strategies to oust Duterte.
Sabio's motivation for the complaint withdrawal may only be an attempt to collect some debts and cause some awkwardness, but the ICC investigation will continue. It launched a preliminary examination in February of 2018.
A month later, Duterte pulled the country out of the ICC, a move that took effect after one year in March 2019. Duterte has also issued warnings to ICC Prosecutor Fatou Bensouda against setting foot on the country. The ICC said it will continue looking into the country's situation despite Duterte's threats and the Philippines' exit from the tribunal.
© Copyright IBTimes 2023. All rights reserved.