Layoffs 2020: Coronavirus Outbreak Forces US Hotels, Casinos To Fire Employees
KEY POINTS
The coronavirus is crippling several industries with the travel and tourism sector severely affected
MGM Resorts will begin its layoffs next week, which comes after one Luxor employee and a Wet Republic pool worker tested positive for the coronavirus
Sahara Las Vegas and Caesars are also reported to have started sacking workers
The economic toll of the coronavirus pandemic has put breaks on several industries, including airlines, food, tourism, manufacturing, and construction. The virus also affected major sports leagues like the National Basketball Association, which suspended the regular season indefinitely. The Major League Baseball that called off the remainder spring training and the National Hockey League suspended the 2019-20 season.
The rest of the world imposed travel bans led by the U.S. banning 26 countries in Europe and governments in Spain, Italy, and the Philippines have implemented lockdowns like the one introduced in Wuhan. Now, as the global economy suffers, the average worker is also a casualty.
As tourism plummets, several hotels and casinos were forced to furlough employees just to survive the impact of COVID-19 on their business. One of the largest casino operators in the world, MGM Resorts, will start laying off workers next week as the demand slows down. This came after one Luxor employee and a Wet Republic pool worker at the MGM grand were tested positive for the coronavirus.
"As the nation grapples with the effort to contain the coronavirus, the travel industry has been challenged, and our company is no different," stated MGM President Bill Hornbuckle in a letter sent to employees.
Sahara Las Vegas also announced that it was also relieving employees of their duties because of the virus. It has made "drastic cuts" to its operations that its sees are necessary to cover costs and maintain the health benefits entitled to employees affected by the changes.
Caesars is another market player that began its job cuts with one Planet Hollywood employee attesting to the layoffs with documentation that shows how their employment status changed from full-time to laid off.
"I've been with the company for (many) years, and like a light switch, I'm out," they said. "I don't know how I'm going to pay my bills now. … I need that job and the benefits," the Caesars employee told The Review-Journal Las Vegas.
The coronavirus is largely affecting the service industry because of the restrictions implemented by most governments, and until there are clear signs that the pandemic threat is tamed, further overall declines could be expected.
"Right now because of closures and social distancing, we are seeing a lot of layoffs in our area and we are going to be seeing those as things unfold," said Cheryl Mayforth, The WorkPlace director.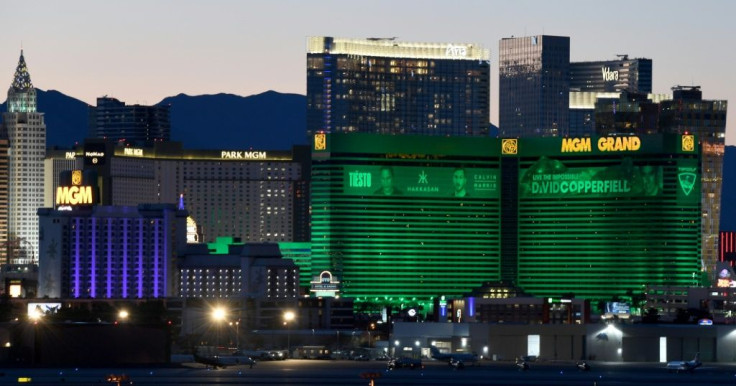 © Copyright IBTimes 2023. All rights reserved.