Leader of Arizona Immigration Crackdown Losing Recall Vote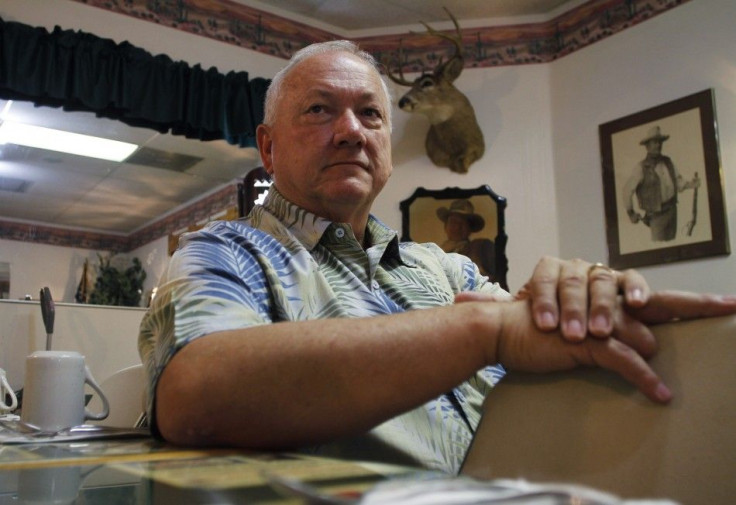 A powerful Republican state Senate leader who spearheaded Arizona's controversial crackdown on illegal immigrants appeared headed for defeat Tuesday night in a historic recall election, early returns showed.
With all precincts reporting, Russell Pearce was trailing his chief challenger, Republican newcomer and charter school administrator Jerry Lewis, by 7 percentage points, 45.4 percent to 52.4 percent.
But election officials said the final outcome remained uncertain due to an unknown number of early votes and provisional ballots that remained to be tabulated.
The race in the conservative Phoenix suburb of Mesa is believed to be the first recall election ever mounted against a state legislator in Arizona.
The recall movement was galvanized mainly by Pearce's role as chief architect of a state law that required police to check the immigration status of anyone they detain and suspect is in the country illegally.
Enactment of the measure, signed into law by Governor Jan Brewer in April 2010, ignited a furor among Latino and civil rights activists, including calls for an economic boycott of Arizona, and sparked a court challenge by the Obama administration.
A federal judge has thrown out key provisions of the law, including the mandate for police checks of immigration status, and the case has been appealed to the U.S. Supreme Court.
Pearce, with a 3-to-1 fund-raising edge, had waged an all-out battle to retain his office in a strongly Republican district of about 70,000 registered voters.
The 64-year-old politician, first elected to the state legislature in 2000, came out swinging by defending his get-tough stance on illegal immigrants flowing across the U.S.-Mexico border, a phenomenon he called a national crisis.
Pearce broadened his platform to include his efforts in such areas as balancing the state budget.
He branded his political opponents as far left liberals and labor union activists, and chastised the recall election coming when he has just one year left in his current term.
Lewis, 55, has maintained that residents could not afford to wait until the next election to replace a man who he said has tarnished Arizona's image.
The stage for the recall race was set in July when Brewer, a strong supporter of Pearce, approved the mid-term election challenge after a citizen's group turned in enough signatures to put it on the ballot.
Lewis said the Southwestern state badly needs someone who can tackle immigration and other issues with an approach free of fear-mongering and political rhetoric, and said it should work with the federal government on a comprehensive immigration solution, not battle the government in court.
(Editing by Steve Gorman and Cynthia Johnston)
© Copyright Thomson Reuters 2023. All rights reserved.