Leaked: Possible iPhone 5 Production Photos [Photos]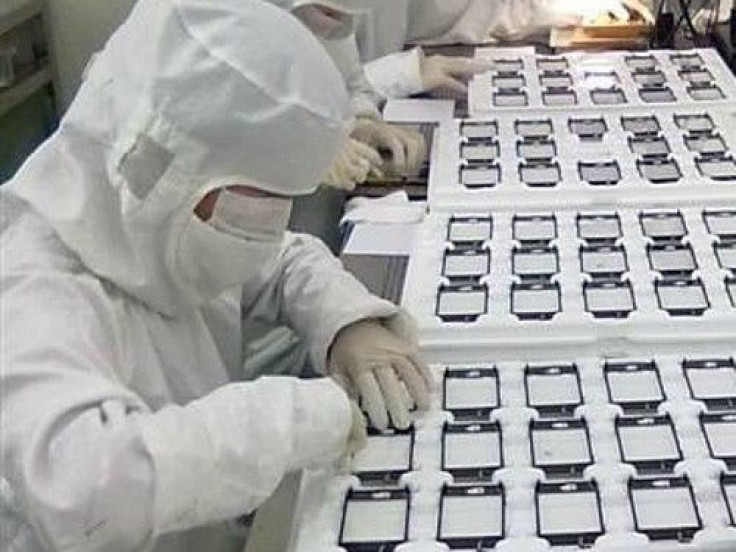 Apple fans have reasons aplenty to rejoice. If rumors are to be believed, the images shows here were taken from a factory in China where employees are working on iPhone displays.
This report comes from China, and shows a new iPhone display. The device in production is definitely not an iPhone 4. The devices in the images have an elongated home button that is very different from the current genre of iPhones.
The images, however, could be of the next iPod Touch, but a report from M.I.C Gadget says that the reporters are convinced that the workers in the images are working on the displays of the fifth-generation iPhone with an elongated Gesture Home Button.
The images also reveal workers wearing protective gear as, in the past, there have been reports about poisoning by the N-Hexane cleaners during the production of Apple touchscreens.
The iPhone 5 is expected to arrive sometime in October with an 8MP LED camera with 1080p video playback and panoramic photo capture capability. A larger display and Near Field Communication (NFC) facility is also expected. More RAM, possibly 1GB, is also expected and will arrive with an improved A5 processor. Dual-core SoCs have also been rumored.
© Copyright IBTimes 2023. All rights reserved.