At Least 12 Dead And 45 Injured After Passenger Trains Collide In Northern India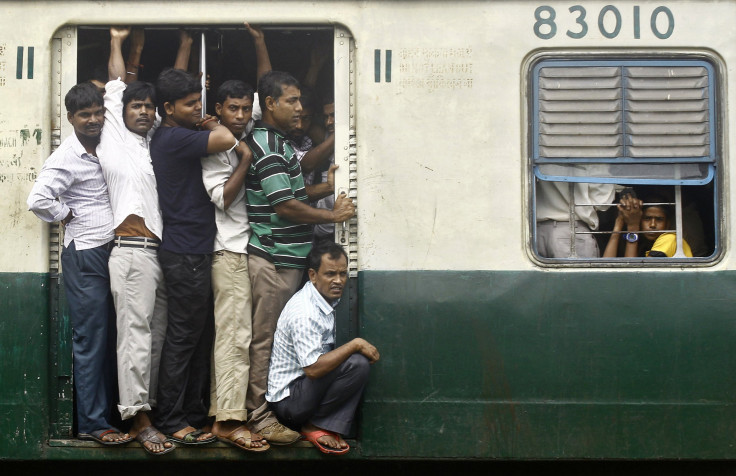 Two passenger trains collided in Gorakhpur in India's northern state of Uttar Pradesh late Tuesday, killing at least 12 people and injuring at least 45. An inquiry was launched into the accident after the route was shut down and other trains were ordered to pick alternate routes.
The Lucknow-Barauni Express was changing tracks late on Tuesday when the Krishak Express reportedly crashed into it from behind. Rescue workers rushed to the spot, which lies about 460 miles from the nation's capital, New Delhi. India's vast but ageing railway network uses ancient signaling systems, which coupled with lax safety standards result in several accidents throughout the year.
The country's minister for railways Sadanand Gowda said that the accident seemed to have been caused due to human error, Agence France-Presse, or AFP, reported, adding that the driver of the Krishak Express has been suspended for overshooting the signal.
"It's (the) loco pilot's mistake, who neglected the signal. The loco pilot has been suspended, strict action will be taken for negligence," Gowda said on the social networking site Twitter, according to AFP.
The injured have been admitted to a local hospital and authorities expect the death toll to increase, local reports said. Gowda also announced a compensation of 200,000 rupees ($3,240) for the dead and 100,000 rupees ($1,620) for those with serious injuries.
"The railway has suspended the drivers of Krishak Express for overshooting the signal," Anil Saxena, a railway spokesperson said, according to India Today, a local news agency, adding: "An inquiry has been ordered by the railway under Commissioner Rail Safety P K Bajpai to ascertain the cause of the incident."
India's President Pranab Mukherjee said, according to Zee News, a local news network, "I am deeply saddened to learn about the accident in which a number of persons have lost their lives and some were injured, when two passenger trains collided near Gorakhpur district of Uttar Pradesh."
© Copyright IBTimes 2023. All rights reserved.