At Least 30 Dead In Tragic Incidents In India's Mizoram And Himachal Pradesh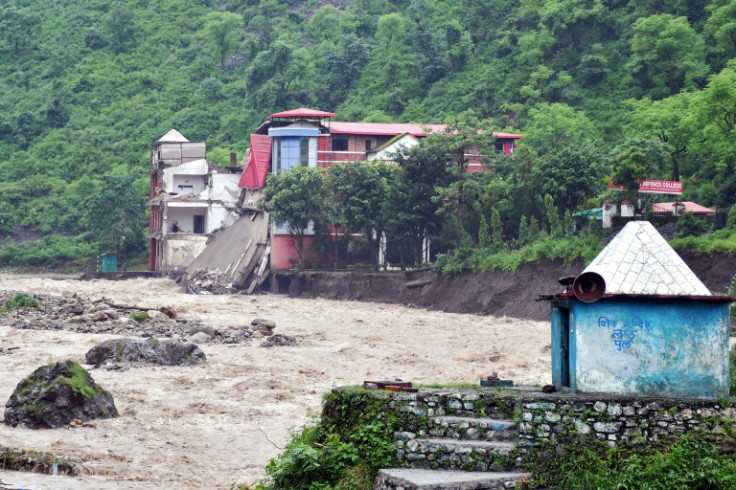 KEY POINTS
18 bodies have been recovered following the collapse of an under-construction bridge in Mizoram
The bodies of some workers still remain missing as rescue efforts continue
Incessant rains continue to batter Himachal Pradesh, triggering fresh landslides
Incidents of devastation and loss of life have been reported from India with possibly 35 deaths occurring in separate tragedies in the states of Mizoram and Himachal Pradesh.
At least 23 workers were feared dead following an under-construction railway bridge collapse in the northeastern state of Mizoram on Wednesday.
Roughly 26 people were reportedly working on the railway bridge in Mizoram's Aizawl district when it collapsed. Officials said 18 bodies were recovered. Three workers are undergoing treatment, while the remaining five are still missing.
"Five workers are still missing. But chances of their being alive are slim," a police officer was quoted as saying.
A team has been formed to find out the cause of the collapse.
Railway officials said the workers were killed due to the collapse of a gantry, a heavy steel structure used to lift and support bridge segments as they are being placed.
"The bridge did not collapse. It was a gantry, which fell while it was being launched on the under-construction bridge," a spokesperson said.
The Mizoram tragedy comes as the northern state of Himachal Pradesh continues to reel under heavy rains. About a dozen lives were lost in overnight rains, officials said Wednesday.
Fresh landslides were triggered by the showers in Himachal Pradesh's Kullu district, leading to the collapse of about seven buildings. Officials said the buildings had developed cracks earlier and were vacated about three days before they collapsed.
Sukhvinder Singh Sukhu, the chief minister of Himachal Pradesh, shared "disturbing visuals" of the landslide-triggered collapse and said, "It's noteworthy that the administration had identified the risk and successfully evacuated the building two days prior."
Overnight rains in Himachal Pradesh killed 12 people, out of which seven lost their lives due to landslides in the areas of Mandi and Shimla and three others were electrocuted. Another person fell to their death while another drowned in other parts of the state.
© Copyright IBTimes 2023. All rights reserved.