Lebanon Arrests ISIS Commander In Country's Northeast: Reports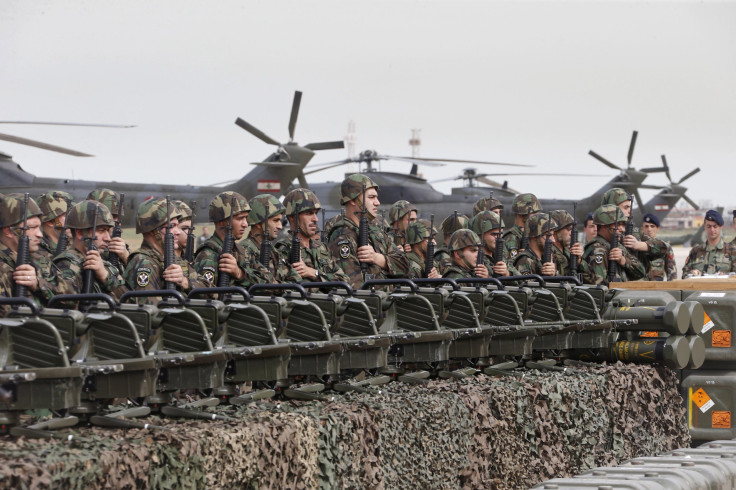 Lebanese troops arrested a commander from the Islamic State group in the country's northeastern region, according to media reports on Saturday. The suspect was captured in the village of Labweh, where he was arrested at an army checkpoint while heading north, according to the Daily Star, which cited the state-run National News Agency.
The report did not specify when the arrest was made.
The man was later identified as 21-year-old Abdel-Rahman al-Bezerbashi, an ISIS member known as "Baghdadi's grandson," the Daily Star reported, citing Lebanese media.
A security source told the Daily Star that the man was "suspected of having links to Syrian rebel groups," but he could confirm his rank or affiliation. He added that the man was also not carrying any identification proof.
ISIS has been a threat along Lebanon's border since last year, when the militant group briefly overran the town of Arsal, near Labweh, triggering a five-day clash with the Lebanese army that killed dozens.
ISIS, along with the Nusra Front, took over 30 Lebanese security forces hostage during the clashes, and has held them in the town's outskirts. Since then, four have been killed and eight released.
Earlier this month, another senior ISIS official was arrested alongside five other suspected militants in the Lebanese city of Tripoli.
In April, eight people including one ISIS member were arrested in Lebanon.
The ongoing chaos in neighboring Syria has spilled into Lebanon, where foreign militants have carried out a spate of cross-border attacks and kidnappings. The rising threat posed by the Sunni militants of ISIS and the Nusra Front has led to a growing number of self-defense militias who seek to represent Lebanon's Christian population, as well as a stronger response from the country's Shiite Hezbollah group.
© Copyright IBTimes 2023. All rights reserved.