Lebanon ISIS Battle: US Delivers $25M In Military Aid To Lebanese Army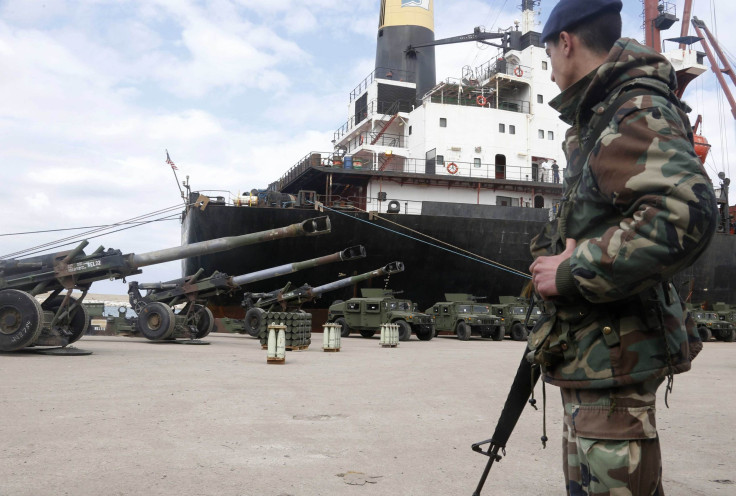 The U.S. furnished more than $25 million worth of military aid to Lebanon's army Sunday in conjunction with the effort to fight Islamist militant groups operating along the Middle Eastern country's border with Syria. Encompassing heavy artillery, the weaponry would be used to "defeat the terrorist and extremist threat from Syria," U.S. Ambassador to Lebanon David Hale said in a statement cited by Reuters.
"We are fighting the same enemy, so our support for you has been swift and continuous," Hale said at an event marking the handover of the arms. Lebanon is the fifth-largest recipient of U.S. military aid, receiving more than $100 million last year, Reuters said. Washington has accelerated the delivery of aid to Beirut since August, when Islamist extremists conducted a major attack on the northeastern border town of Arsal. While the Lebanese army is considered one of the strongest institutions in the country, its fight against the militants has been impeded by outdated weapons.
Separately, France announced Sunday it would begin delivering weapons to the Lebanese military in two months, according to the Daily Star in Lebanon. Purchased with a $3 billion Saudi Arabian grant to its regional neighbor, the first shipment of weapons in expected to arrive in April.
Lebanon's military has been battling jihadists streaming across its eastern border from Syria. An estimated 3,000 guerrilla fighters from the Islamic State group and the al Qaeda-affiliated Nusra Front are believed to be hiding in the mountains along the border, according to Al Jazeera. Despite military efforts to fortify the country's defenses, eight Lebanese soldiers were killed during a clash with Islamist militants on Hamra Hill Jan. 23, the news agency reported.
Lebanon's already fragile political scene has been deeply shaken by the almost four-year-old Syrian Civil War, which has left an estimated 210,000 people dead, according to Agence France-Presse. Lebanon's factions have remained divided over the Syrian conflict, with Shiite Hezbollah backing President Bashar Assad and Sunni groups supporting the revolt against his regime. However, the Lebanese military and Hezbollah have united in the effort to prevent the hard-line Islamists fighting in Syria from seizing territory in Lebanon.
© Copyright IBTimes 2023. All rights reserved.