LeBron James not the greatest ever, Michael Jordan is, says Pippen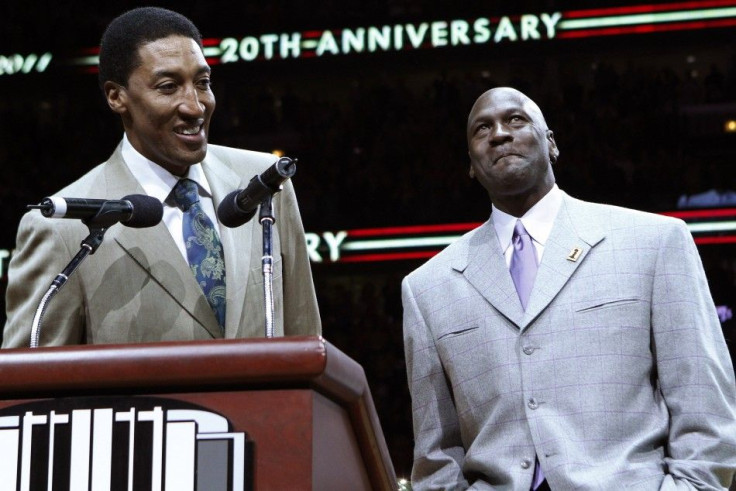 Scottie Pippen clarified remarks that LeBron James is the greatest ever. Setting the record straight, he made it clear he thought Michael Jordan is the greatest.
The comments that I made were basically giving LeBron some props as a player, not to dismantle any player like Michael, Pippen recently said. We all know that he's the greatest player that ever played the game.
Pippen previously made some remarks last month during the NBA playoffs suggesting that he thought the Miami Heat's James was better than Jordan.
Michael Jordan is probably the greatest scorer to play the game, Pippen said last month. But I may go as far as to say LeBron James may be the greatest player to ever play the game because he is so potent offensively that not only can he score at will but he keeps everybody involved.
By setting the record straight, Pippen alleviated the negative reaction by NBA fans and media from his comments.
Jordan is widely considered the greatest basketball player to ever play the game. ESPN even named Jordan the greatest athlete of the last century over the likes of baseball legend Babe Ruth.
In his seventh season, Jordan won his first championship with the Chicago Bulls who drafted him. He won three straight NBA championships before a brief retirement, and then won three more titles.
Jordan and Pippen teamed up to make the Bulls into one of basketball's greatest dynasties during the 1990s, rivaling that of the Boston Celtics and Los Angeles Lakers of previous decades.
LeBron James left his Cleveland Cavaliers team as a free agent last summer to join the Heat. In his eighth season, James fell short of winning the NBA title, losing to the Dallas Mavericks in six games.
© Copyright IBTimes 2023. All rights reserved.