LeBron James Reveals What Lakers Must Do For Championship Success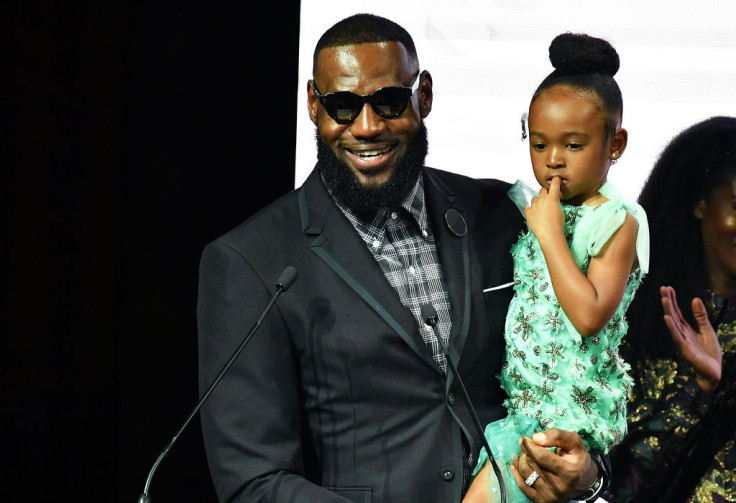 The goal for the Los Angeles Lakers is to win a first championship since 2010, however, the young side must first take steps to get better every day, according to LeBron James.
James signed a four-year deal with the Lakers in July and will be tasked with leading a young side back to playoff contention, with the franchise having missed out on the postseason every year since 2013. In addition to the 33-year-old, a number of veterans such as Rajon Rondo, JaVale McGee and Lance Stephenson have signed on one-year deals as well.
While they are expected to make the playoffs this year, they are still behind a couple of teams when it comes to their odds of winning a championship, although according to an ESPN projection index, they have their best chance of making the NBA Finals since 2012 with five percent.
Regardless of projections and betting odds, James hopes his new side gel together and continue to get better each day if they want to win a championship.
"The goal is to always win a championship. That is the goal," James recently told beIN Sports. "But that is up there, but us as a young team and only recently coming together, we have to continue to get better every day. We have to work championship habits every day."
"If we can do that and progress each and every day, each and every week, then we'll give ourselves the best chance to be successful. How successful? That is the unknown but what can be known for sure is if we work our tails off and we sacrifice for one another, we play the right way then we can be a good team," he said.
When asked if the Lakers could consider themselves as contenders, James seemed to agree, though he believes there are a number of contenders this year, all with the same goal of catching the Golden State Warriors, who will be looking for a fourth championship in five years.
"There are a lot of championship contenders but there is only one champion. That is the Golden State Warriors, that is the team which everybody is trying to catch," he explained. "But you also have the Houston Rockets who are really good, Oklahoma City, Boston Celtics, Philadelphia 76ers, Toronto Raptors -- there's a lot of championship-contending teams. But everyone knows that trophy goes to Golden State."
No matter what happens this season, James is looking forward to the next chapter in his career in what he believes is an exciting time for Los Angeles, even though he admitted he hasn't had time to settle in the city yet.
"I'm excited to play with all of them, every last one of them," he added. "From the guys that were there to all those newcomers that's come in, so it's an exciting time for us in L.A."
The Lakers will begin their 2018/19 campaign against the Portland Trail Blazers on Oct. 18 at the Moda Center.
© Copyright IBTimes 2023. All rights reserved.