LeBron James Became NBA's Best Player Over Last 4 Years: Draymond Green
Despite playing alongside two of the best players in the league in Stephen Curry and Kevin Durant, Golden State Warriors forward Draymond Green is certain that his competitive rival LeBron James can be considered the best player in the world right now.
Green and James have been on opposite sides of the court for the last four NBA Finals, with the former in particular, having his moments against the Akron native. Earlier this summer alone, the provocative Green eyepoked James and has regularly trolled him along with the city of Cleveland over the years.
However, the duo is friends off the court and share a mutual respect for each other, further proven by the fact that Green appeared on the first episode of James' new show "The Shop" that debuted Tuesday on HBO.
The basic premise of the show is James and his business partner Maverick Carter having candid conversations alongside fellow athletes and celebrities. Along with Green, the likes of Odell Beckham Jr., Candace Parker, Michael Bennett, Jon Stewart, Snoop Dogg, Vince Staples and Jerrod Carmichael also appeared in the episode.
Carter asked Green whether James could come out and say he was the "best basketball player playing" today and the Warriors star more than showed his appreciation for the 33-year-old.
"I think you should say that. I think you should believe that," Green replied. "And you should definitely let the world know that. I think Bron over the last four years became LeBron James. And it wasn't nothing to do with winning and it wasn't nothing to do with stats. He found himself."
"People didn't start to view him as they view him now, until he became that force, that man to say, 'I'm here.' I feel like for years, he shied away from saying 'I'm here'. And when he started to say, 'F--k y'all, I'm here.' That's when he became who he is, and no one would have ever said that until he did it himself," he said.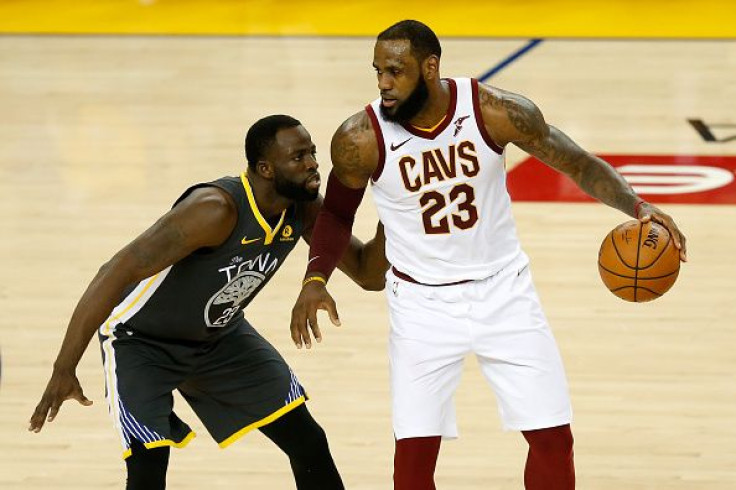 Green would then compare James to Michael Jordan, regarded by many as the greatest player of all time, stating that even the six-time NBA champion had to assert himself in front of his peers. In addition, he believes more players today could reach their potential if they did the same.
"Motherf---ers f---ed with Mike because Mike was like, 'I'm Mike with my hoop earring. F--k all y'all, I'm here.' And until he did that, that's when he became the figurehead that he is," Green added. "So many people shy away from that and that's why they never reach their full potential."
With James moving to the Los Angeles Lakers last month, he can expect to face Green and everyone else at the Warriors more frequently during the regular season. However, don't expect to see Green being this appreciative of him on the court, particularly if they meet during the playoffs.
© Copyright IBTimes 2023. All rights reserved.