LeBron James Thinks Recruiting Players To Lakers Won't 'Be That Hard'
When LeBron James first signed with the Los Angeles Lakers this past summer, he was expected to be joined by another star in free agency. It didn't come to fruition, however.
The addition of that other star player, potentially two, is now expected in the summer of 2019, whether it's in free agency or a potential trade for Anthony Davis, but doubts still remain as to whether a top star would join James.
Kawhi Leonard and Jimmy Butler are two players, for example, who are reportedly not interested in playing alongside the 33-year-old. There are doubts as to whether potential free agent Kevin Durant would like to play with James as well, with the Golden State Warriors star even recently stating there's a "toxic environment" surrounding the latter's teams.
Whether all that is true or not, James acknowledged he's always tried to recruit players, even if some of his attempts have not been successful in the past.
"I've always recruited," James told ESPN's Rachel Nichols in an interview. "I've been trying to get guys to come play with me since, like, 2007. I've got rejected a lot. But I've also have not got rejected a lot."
"... A lot of people didn't want to come to Cleveland, let me just throw that out there. I tried to recruit so many guys to come to Cleveland, and we actually had -- I had -- a couple guys and it just didn't work out."
James had better luck recruiting when he signed with the Miami Heat in 2010 and despite recent reports, he expects to be successful with recruiting players to the Lakers as well. However, the focus for now was to keep winning.
"It wasn't hard getting guys in Miami, I'll tell you that," James explained. "So now that I think being in L.A., I don't think it would be that hard to get guys here. But we got to win, and at the end of the day, it's all about winning."
"You know, and that's what I'm trying to do right now, is to show prospects and free agents -- and at the same time, show these guys that I got right now -- that we can win now, and let's not worry about the future."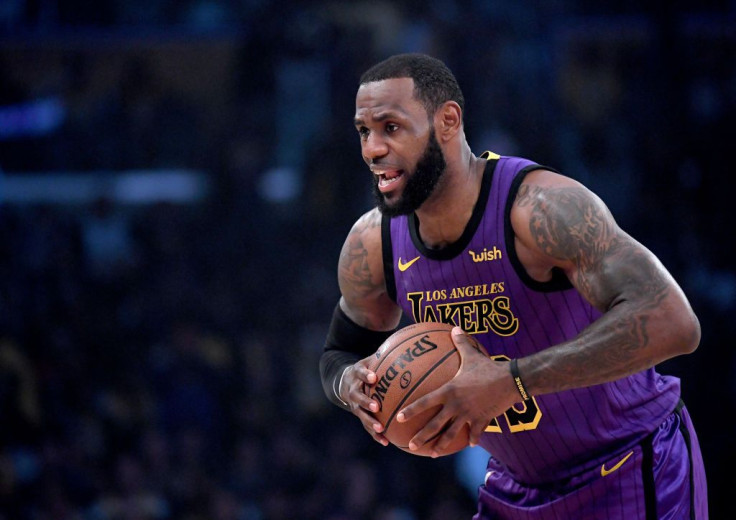 The Lakers certainly showed they can win, even without James, as they defeated the Warriors in a 127-101 win at the Oracle Arena during their NBA Christmas game.
James left the game in the third quarter due to a groin strain with Los Angeles leading 71-57 at the time. After his departure, the reigning champions were able to peg the lead down to just three points, but an impressive fourth quarter performance saw the Lakers outscore the Warriors by 17 points to claim their 20th win of the season.
They currently sit fourth in the Western Conference with a 20-14 record and are just 2.5 games behind the Warriors and the current leaders in the Denver Nuggets. Oklahoma City Thunder are currently placed third.
© Copyright IBTimes 2022. All rights reserved.
FOLLOW MORE IBT NEWS ON THE BELOW CHANNELS