Leelah Alcorn's Transgender Suicide Sparks 'Leelah's Law' Petition To Ban Conversion Therapy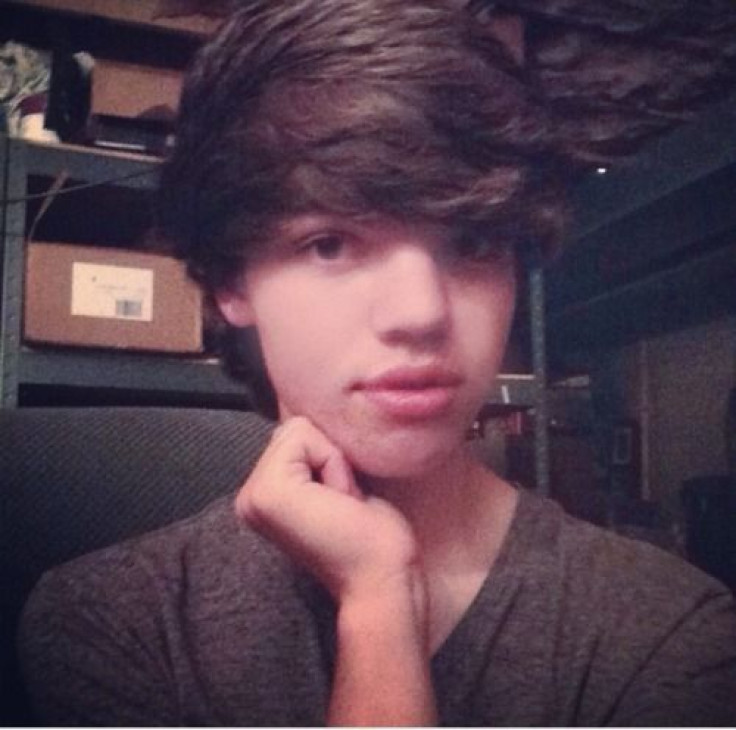 Leelah Alcorn, the 17-year-old transgender teen who committed suicide on Sunday morning in Kings Mill, Ohio, has prompted advocates to petition for "Leelah's Law" – a bill to ban conversion therapy in the U.S. The petition on Change.org by the Transgender Human Rights Institute has more than 88,000 supporters.
"My death needs to be counted in the number of transgender people who commit suicide this year. I want someone to look at that number and say "that's f---d up" and fix it. Fix society. Please," Alcorn wrote in her suicide note posthumously published to Tumblr on Sunday. It has more than 200,000 shares.
Alcorn, who was born with the name Joshua, came out as transgender to her parents three years ago. As conservative Christians, they took away her phone, computer and enrolled her in an online high school. They told her, "God doesn't make mistakes," and took her to conversion therapy.
"My mom started taking me to a therapist, but would only take me to Christian therapists (who were all very biased), so I never actually got the therapy I needed to cure me of my depression," Alcorn wrote in her letter. "I only got more Christians telling me that I was selfish and wrong and that I should look to God for help."
A Facebook post written by Alcorn's mother, Carla Wood Acorn, hours after her death hints at the environment she grew up in. The post refers to Alcorn using male pronouns. She asked her friends for prayers for her son who "went home to heaven" after being hit by a truck. It has since been removed.
According to the American Psychological Association, conversion therapy is an effort to eliminate or suppress someone's sexual orientation through counseling and psychotherapy. This form of counseling is typically supported by religious organizations that see homosexuality as a mental illness or disorder that can be "cured."
Mainstream health and mental health professional organizations do not support it, citing that it can result in depression, anxiety and self-destructive behavior. Currently the practice is illegal in New Jersey and California. Similar actions have been voted down or withdrawn in Virginia, Illinois, Maryland, Minnesota, New York, Washington, Ohio, Florida, Wisconsin, Hawaii and Rhode Island.
"Many patients who have undergone reparative therapy relate that they were inaccurately told that homosexuals are lonely, unhappy individuals who never achieve acceptance or satisfaction," the American Psychiatric Association wrote in its 2000 position statement about conversion and reparative therapy. "The possibility that the person might achieve happiness and satisfying interpersonal relationships as a gay man or lesbian is not presented, nor are alternative approaches to dealing with the effects of societal stigmatization discussed."
Alcorn's letter expresses some of the same sentiment.
"I'm never going to transition successfully, even when I move out. I'm never going to be happy with the way I look or sound. I'm never going to have enough friends to satisfy me. I'm never going to have enough love to satisfy me. I'm never going to find a man who loves me. I'm never going to be happy," she wrote. "People say 'it gets better' but that isn't true in my case. It gets worse. Each day I get worse."
According to a 2013 survey, 41 percent of transgender Americans attempted suicide. That's nearly nine times more than the overall U.S. population, which is 4.6 percent. Gay, lesbians and bisexual adults have a 10 percent to 20 percent lifetime suicide attempt rate. Respondents who experienced rejection from their family and friends had higher rates of suicide attempts.
"The only way I will rest in peace is if one day transgender people aren't treated the way I was, they're treated like humans, with valid feelings and human rights. Gender needs to be taught about in schools, the earlier the better," Alcorn wrote at the end of her letter. "My death needs to mean something."
© Copyright IBTimes 2023. All rights reserved.