Lennox Lewis Reveals Why He Wouldn't Spar With Floyd Mayweather's Fighter
Boxing Hall of Famer Lennox Lewis revealed why he wouldn't spar with one of Floyd Mayweather's fighters.
Mayweather's protégé Gervonta "Tank" Davis is one of the most sought-after boxing rising stars today. He has an undefeated record of 22-0 and has notable KO wins against Ricardo Nunez and Hugo Ruiz. But what is special about Davis was the fact that he does spar with heavyweights during training sessions.
After the Errol Spence vs. Shawn Porter fight, Davis spent some time with former WBA light welterweight champion Adrien Broner. And in one occasion, Davis and Broner ran into former heavyweight champ Lewis. During the short talk, Elie Sechback of EsNews asked Lewis if he would ever spar with a lightweight like Davis. The boxing legend was quick to answer and said "no."
"No man, he's too fast," Lewis said about Davis.
Moments after Lewis responded, Broner asked him to open his palm so everybody can see how big Lewis' hands are. Broner even matched his hands with Lewis and after witnessing the huge difference, Broner told Davis to just forget about the idea of sparring with a heavyweight like Lewis.
"Bruh, chill out bruh! That's crazy!," Broner told Davis.
Mayweather has been shaping up Davis for world title bouts against the biggest names in boxing. The undefeated boxing champ believes that Davis has what it takes to be an undisputed champion like himself in the future. In fact, Mayweather once compared Davis to Manny Pacquiao and another heavyweight legend Mike Tyson.
"It's best to say (Davis) a mix of a little of Pacquiao, a little bit of Mayweather, a little bit of Tyson," Mayweather pointed out.
Meanwhile, Davis is viewed as one of the possible opponents for lightweight superstar Vasyl Lomachenko. Last month, Davis told TMZ Sports that he thinks he is ready to take on Lomachenko anytime soon.
"I think I'm old enough to take on Lomachenko. I think have enough skills," Davis said.
However, earlier this month, the 24-year-old boxing sensation seemed to have changed his mindset and said that a fight with Lomachenko could happen when the right time comes.
"I just want to move up and try to win more belts, basically make myself one of the top guys. So I think it was best for me to move up and try to get one of them belts ," Davis told ESPN.
"Lomachenko is definitely one of the top opponents for me at 130 or 135. I believe it will happen, but it got to be at the right time," Davis added.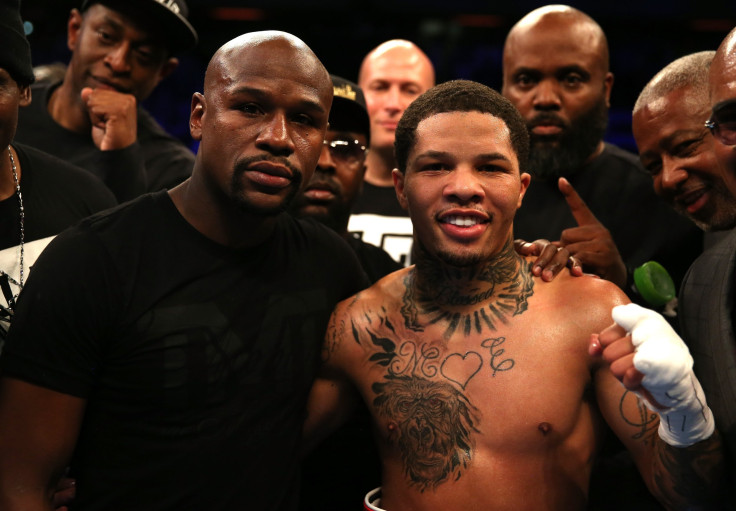 © Copyright IBTimes 2023. All rights reserved.
FOLLOW MORE IBT NEWS ON THE BELOW CHANNELS