Leryn Franco: Hottest Athlete At The Olympics [VIDEO]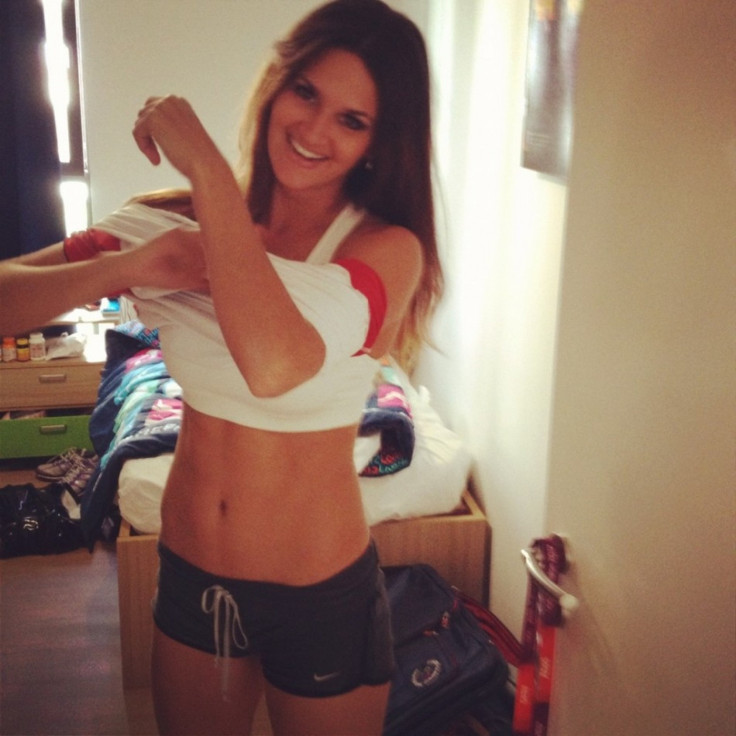 For better or for worse, Leryn Franco may be the best-known athlete to ever come from Paraguay. The 30-year-old is an accomplished javelin thrower who is competing in the 2012 London Olympics, but she's probably better known for her appearances atop so many "Hottest Athlete" lists.
Even though the opening ceremonies were conducted on Friday, Franco is already the talk of these games.
Trailing only Michael Phelps, Franco was the second most-searched athlete in the world in 2008, despite ranking second to last in the javelin-throwing competition at the Beijing Olympic Games, according to BuzzFeed
Since then, Franco's star has continued to rise. For examples, she posed for the Sports Illustrated Swimsuit edition last year (when the video at the bottom of this article was shot) and she ranked No. 64 on AskMen's list of Top 99 Women of 2012.
Franco also signed an endorsement contract with Nike and gotten a nod on Maxim's "Sexiest Women of the Olympics" list, according to NBC's "Today" show.
Previously, Franco was named the runner-up in 2006's Miss Paraguay competition, and she participated in the Miss Bikini Universe pageant that year, as well.
At these Olympics, Franco has been a hit on Twitter, partly because of the red shirt she wore to the opening ceremony.
"I'd move to Paraguay for Leryn Franco #babe," tweeted @RugbyRyanBaily.
"Leryn Franco has thrown a javelin through my heart," tweeted another Olympics fan.
In the four years since Beijing, Franco has done a lot more than don bikinis, though. She improved her javelin throw from 50.37 meters in 2004 to 57.77 meters last year.
That's still almost 20 meters below gold-medal distance, but the men watching at home surely won't hold that against her.
Franco appears to recognize her limitations in the sport, but she hasn't let them slow her down.
"My career is my media," Franco told the Spanish news agency Efe. "One can turn on the TV or look at a magazine and see me. ... To quality for London, the Olympics, is already a medal."
The qualifying round for the women's javelin throw is scheduled for Aug. 7 and the final is set for Aug. 9.
© Copyright IBTimes 2023. All rights reserved.