Le'Veon Bell's Contract Explained After RB Agrees $52.5M Deal With Jets
Le'Veon Bell, one of the most in-demand free agents in NFL this offseason, has taken himself off the market after agreeing to sign a four-year deal to join the New York Jets for the upcoming campaign. The deal, according to ESPN's Adam Schefter, will see the running back earn $52.5 million with $35 million guaranteed while he also revealed that after incentives it could rise to $61 million.
Bell was on the radar of many teams in recent weeks with reports claiming that the Baltimore Ravens and New York Giants were interested in the running back. He will now earn an average of $13.25 million per season, making him the league's second-highest paid running back after Los Angeles Rams' Todd Gurley.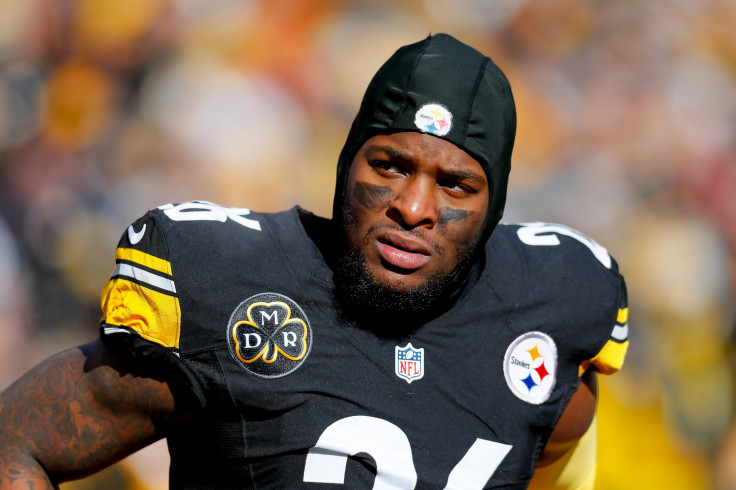 The 27-year-old is considered as one of the most versatile offensive players in the league and continues to be rated highly despite sitting out the entire 2018-19 season owing to a contract dispute with his former employers the Pittsburgh Steelers. He refused to play for the Steelers last season after they put a $14.5 million franchise tag – they stayed away from doing so this season allowing him to leave in free agency.
Bell turned down a contract offer from the Steelers last season, which according to the New York Times, was worth $70 million over five years. He turned it down due to the small amount of guaranteed money in the deal.
The running back was keen to enter free agency and his gamble of sitting out a season has paid off after he confirmed his move to the Jets on Tuesday. The Steelers will receive a compensatory pick in this year's draft.
Meanwhile, according to CBS Sports, the Jets are also in negotiations with CJ Mosley and Josh Bellamy with the linebacker and wide receiver also expected to sign with the New York franchise when the official league year begins on Wednesday at 4 p.m. EST.
© Copyright IBTimes 2023. All rights reserved.