LGBT Executive Order: President Obama Set To Sign Law Banning Anti-Gay Federal Job Discrimination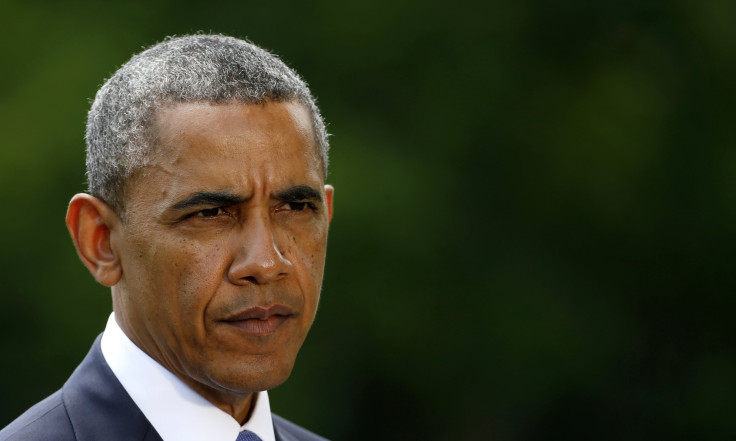 President Barack Obama will sign an executive order banning job discrimination against lesbian, gay, bisexual and transgender workers by federal contractors, an official revealed Monday. The news comes a day before Obama will attend the 15th annual Democratic National Committee LGBT Leadership Council's gala fundraiser in New York.
The Huffington Post and Politico, citing a White House official, report that Obama asked his staff to draft the order. NBC News also had a White House official confirm the news of the executive order. The unnamed official said to NBC News, "Following on his pledge for this to be a year of action to expand opportunity for all Americans, the president has directed his staff to prepare for his signature an executive order that prohibits federal contractors from discriminating on the basis of sexual orientation or gender identity."
The official did not say how soon the order will take effect.
According to the Huffington Post, the move by Obama comes in response to the failure of Congress for years to pass the Employment Non-Discrimination Act. The Senate passed ENDA last year, but the House GOP leadership has refused to post it for a vote. The executive order, once signed into law, would affect 16 million employees of companies that contract with the U.S. government.
Chad Griffin, head of the LGBT lobby Human Rights Campaign, said in a statement, "By issuing an executive order prohibiting federal contractors from discriminating against LGBT people, the president will not only create fairer workplaces across the country, he will demonstrate to Congress that adopting federal employment protections for LGBT people is good policy and good for business. The White House statement today is promising, and we look forward to seeing the details of the executive order."
© Copyright IBTimes 2023. All rights reserved.