Libya War: Stunning Images of Rebels Battling for Sirte [PHOTOS]
Now that the Libyan rebels have toppled the regime of Moammar Gadhafi, they are turning their attention to the last bastions of his rule: the towns of Sirte and Bani Walid. Witnesses have reported heavy gunfire in both towns as rebels grapple with the final pro-Gadhafi holdouts, and NATO planes have been spotted flying over Sirte.
British Prime Minister David Cameron and French President Nicolas Sarkozy visited Libya on Thursday to discuss unfreezing Libyan assets and granting the new Libyan government formal recognition at the United Nations. But while these diplomatic processes are unfolding, the violence continues in other parts of the country. Here are photos of the final phase of the Libyan revolution.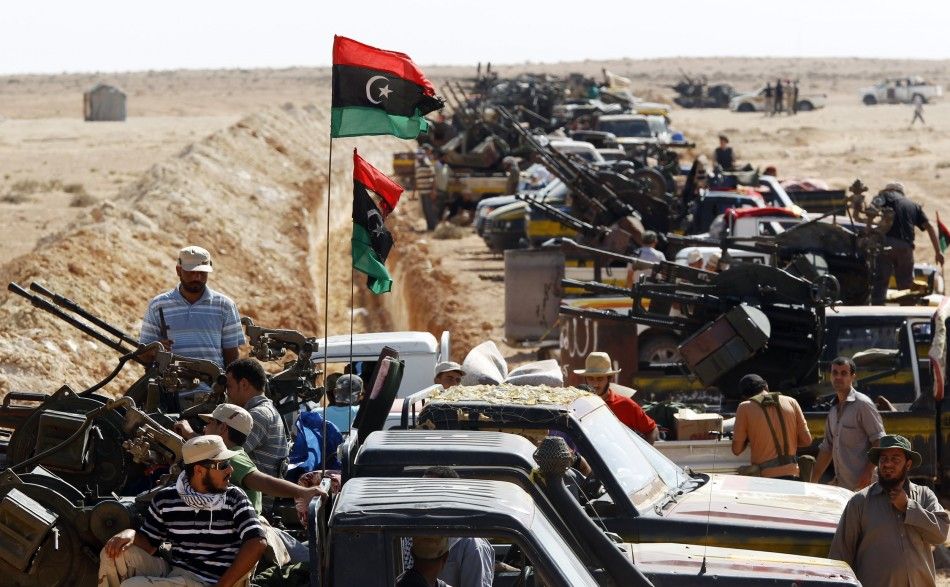 © Copyright IBTimes 2023. All rights reserved.