Likelihood Of Russia Using Nuclear Weapons Is 'Higher Than We Think': UK MP Seely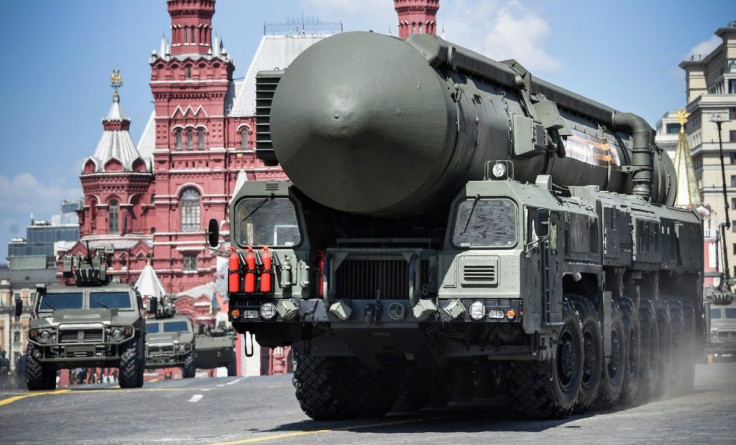 KEY POINTS
U.K. Tory MP Bob Seely said it's possible that Russia could escalate the war by using nuclear weapons
Seely claimed that Russian President Vladimir Putin "always escalates out of a crisis"
Ukrainian President Volodymyr Zelensky said Putin's nuclear threats show he is afraid of losing the war
A British lawmaker has warned that Russian President Vladimir Putin could escalate the war in Ukraine.
In an interview with GB News, Conservative MP Bob Seely said Russia's ongoing invasion of Ukraine "could escalate in a much more dangerous way."
"I did a study for the Heritage Institute a few months ago and there was a recent study put out by a retired U.S. general who said actually the likelihood of using this is higher than we think. It is horrifying," Seely, referring to Russia's possible use of tactical nuclear weapons against Ukraine.
Seely, who has served in the British military, thinks the U.K. "[underestimates] the potential for Russians to use tactical nuclear weapons."
The British Tory lawmaker said that Putin "probably won't do it" because attacking Ukraine using nuclear weapons might push China and India to withdraw their support for Moscow.
However, Seely said the Russian leader "always escalates out of a crisis," suggesting a nuclear attack against Ukraine remains a possibility.
Ukrainian President Volodymyr Zelensky said in an interview with The Wall Street Journal published Saturday that Putin's nuclear threats meant the Russian president is afraid of losing the Russian-led war.
"His constant Soviet-style threats about nuclear weapons, all of these are signs of a weak man," Zelensky said.
Zelensky also suggested that other world leaders now shun the Russian president. Ukraine campaigned to isolate Russia from the rest of the world, including wooing countries that maintain friendly relations with Moscow, such as China, India, and Brazil.
Despite Putin's nuclear threats, only 29% of Russians believe Moscow's possible use of nuclear weapons in Ukraine is justified, compared to 56% of Russians who said it is unjustified, according to a survey.
In addition, at least 9% of Russians who were surveyed said Putin was "definitely" ready to launch a nuclear strike in Ukraine. About 20% said "rather yes," 32% said "rather no," and 28% said "definitely no."
This was according to the think tank Levada Center's survey conducted between April 20 to 26. However, it is unclear how many respondents were involved in the poll.
Last month, Russia and Belarus signed a deal formalizing Moscow's deployment of its tactical nuclear weapons on the territory of its ally. However, Russia retains control of the weapons.
Belarusian Defense Minister Viktor Khrenin said deploying Russian tactical nuclear weapons in their country "is an effective response to the aggressive policy of countries unfriendly to us," the Associated Press reported.
Khrenin's counterpart, Russian Defense Minister Sergei Shoigu, echoed his remarks, saying there is "an extremely sharp escalation of threats on the western borders of Russia and Belarus."
Although it is unclear how many Russian nuclear weapons would be moved to Belarus, the U.S. believes Russia has about 2,000 tactical nuclear weapons, including bombs that can be carried by aircraft and warheads for short-range missiles and artillery rounds.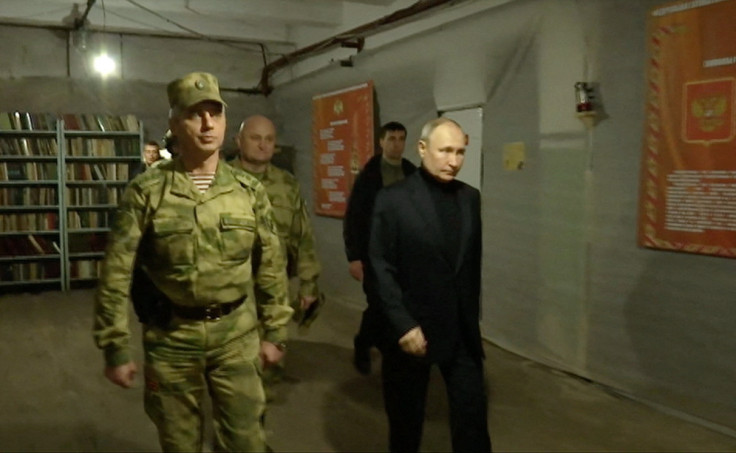 © Copyright IBTimes 2023. All rights reserved.