Limited NYC Subway Service Thursday For New York's MTA, Announces Gov. Cuomo [REPORT]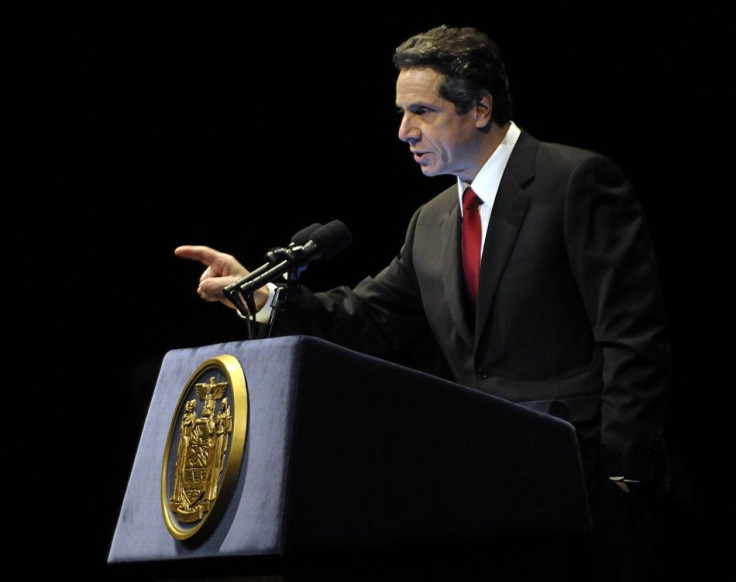 There will be limited NYC subway service Thursday, said New York Gov. Andrew Cuomo in a news conference Wednesday afternoon.
This will be a relief to millions of employees who rely on public transportation to get to work each day.
The subway service will be supplemented by a "bus bridge" from Brooklyn to Manhattan, Cuomo said.
There will be no service below 34th street, due to lack of power. View a detailed list of accessible trains here.
More train lines will be added "on a day-to-day basis," Cuomo told New York residents.
New York State faced significant challenges as a result of Hurricane Sandy, which left cars and homes damaged, and over 7 million people without power. Many people lost all of their possessions and are now homeless. At least 18 people were killed due to the disastrous storm in New York City alone.
Mayor Mike Bloomberg had announced on Monday that schools would be closed due to Hurricane Sandy, and schools in NYC have remained closed Tuesday and Wednesday, due to the devastating aftermath.
The MTA also was suspended since Sunday at 7 p.m. , while buses ran on a limited schedule starting Wednesday.
Power lines were ripped from trees due to the heavy winds and strewn across the city streets. Flooding is still a danger in many areas, though much of the water has receded into various underground tunnels.
"I can say unequivocally that the MTA last night faced a disaster as devastating as it has ever faced in its history," said MTA Chaiman Joseph Lhota. "Sandy wreaked havoc on the entire transportation system."

New Jersey Gov. Chris Christie even postponed Halloween as a result of one of the biggest disasters that ever hit the country.
"If conditions are not safe on Wednesday for Trick or Treating, I will sign an Executive Order rescheduling," Christie wrote on Twitter.
Transportation conditions are looking up two days after Hurricane Sandy, as the MTA tries to get back on its feet. Gov. Cuomo also announced that in addition to the MTA resuming limited train service on Thursday, the LIRR and Metro North will have limited service at 2 p.m. on Wednesday.
© Copyright IBTimes 2023. All rights reserved.