Lion Air Crash: Boeing Withheld Crucial 737 Max Safety Information
Safety experts involved in the investigation of the Lion Air crash, midlevel Federal Aviation Administration (FAA) officials and airline pilots said Boeing Co. withheld information about potential hazards associated with a new flight-control feature.
The said feature, called Maneuvering Characteristics Augmentation System, was suspected to be the reason behind the fatal crash last month involving Boeing 737 Max 8 aircraft which killed everyone on board when it plunged into the sea moments after takeoff Oct. 29. The crash resulted in the death of 189 passengers and crew on board.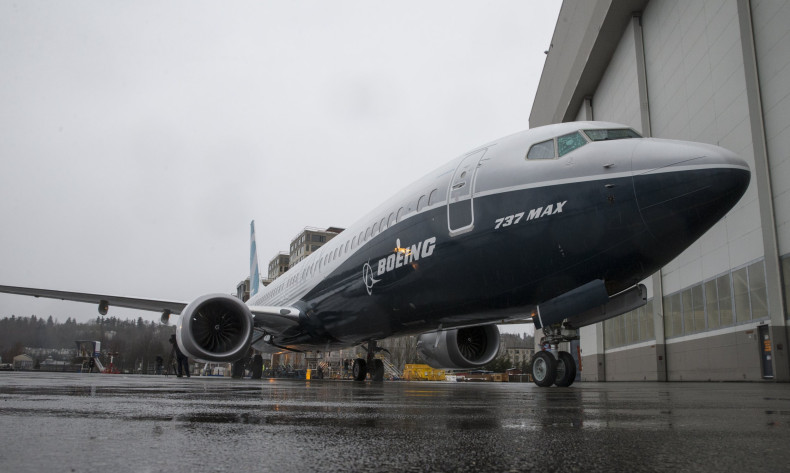 The new feature on the Max 8 and Max 9 models was designed so that the plane's nose does not dangerously rise during flight. The new safety warning issued by the Boeing and FAA last week said the automated stall-prevention system can cause the plane's nose to go down unexpectedly in unusual conditions. In such cases, the flight crews would not be able to pull it back up, thus resulting in a steep dive or crash.
The scenario might happen even if the pilots were manually controlling the plane, and do not expect the flight-control feature to kick in.
The pilots who fly the model were surprised to hear about the warning as they were not notified of the erroneous feature beforehand. According to a report on the Market Watch, safety experts involved in the investigation said neither airline managers nor pilots were informed such a system was added to the latest variant of 737 models. This meant they were not prepared to handle the situation which might come out of the feature, they added.
"It's pretty asinine for them to put a system on an airplane and not tell the pilots who are operating the airplane, especially when it deals with flight controls," Capt. Mike Michaelis, chairman of the safety committee for the Allied Pilots Association representing about 15,000 American Airlines pilots said. "Why weren't they trained on it?"
"We don't like that we weren't notified," Jon Weaks, president of the Southwest Airlines Pilots Association said, according to a report in the Straits Times.
Dennis Tajer, who captains 737 and was also a spokesman for the Allied Pilots Association at American Airlines Group Inc., said members of his union were also concerned.
Southwest Airlines and American Airlines were the two the biggest consumers of Boeing 737 Max aircraft. According to data provided by Bloomberg, Southwest has received 23 and American received 15 Boeing 737 Max planes. Southwest has also ordered 257 more and American, which was the world's largest airline, ordered 85 more of the model.
"This is not about silos and layers of bureaucracy, this is about knowing your airplane," Tajer said. "We will always be eager and aggressive in gaining any knowledge of new aircraft."
© Copyright IBTimes 2022. All rights reserved.