Lionel Messi Injury Update: Will Barcelona Star Return Against Celta Vigo?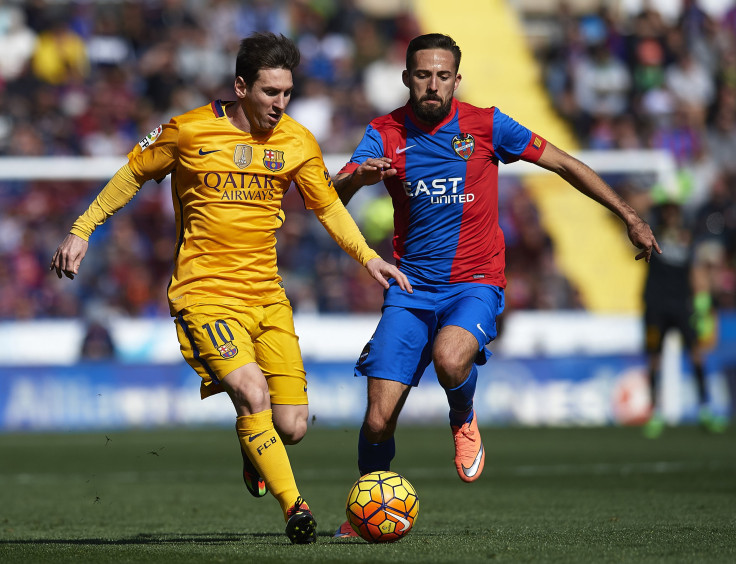 After a one-match absence due to treatment for kidney stones, Barcelona forward Lionel Messi is expected to return to the pitch and start Sunday's La Liga clash with Celta Vigo at Camp Nou.
The Spanish club announced Thursday that Messi was tested for the ailment which caused him to miss Wednesday's Copa del Rey semifinal second-leg against Valencia. Fortunately, the Catalans didn't require the five-time World Player of the Year's help after defeating Valencia 7-0 in the first leg.
The club downplayed the severity of Messi's ailment, but a report from Mundo Deportivo stated the Argentine captain underwent a minor kidney operation to repair the issue. Manager Luis Enrique, though, wouldn't speak to the report's veracity.
"I believe there is a statement from the club which explains it," Enrique told reporters a press conference on Tuesday. "From there the information is about a patient and is private. I have no comment to make."
Nevertheless, the Catalans continue their pursuit of a second-straight La Liga crown and Messi has reportedly rejoined his teammates in training prior to the matchup with seventh-place Celta Vigo.
"With the renewed presence of Leo Messi in training Barca is already focusing on the next Liga outing," the club said in a statement.
Messi first experienced renal colic, an issue typically caused by kidney stones, but in December when Barcelona was in the middling of claiming the Club World Cup. He missed the matchup with China's Guangzhou Evergrande, but returned in the final to score the first goal in a 3-0 win over Argentina's River Plate.
Kidney stones are quite common and can even effect well-training athletes. According to the Mayo Clinic, there is no one specific cause for the often-times painful condition, However, it's usually caused when there are "more crystal-forming substances-such as calcium, oxalate, or uric acid-than flued in your urine."
Barcelona's only suffered two defeats throughout La Liga this season despite Messi sitting out much of the early portion of the season due to a knee injury. Forwards Luis Suarez and Neymar have guided the attack by scoring a combined 36 goals and assisting 11 others over 40 starts this term.
Messi's comeback against Celta Vigo could also be a moment in history. The 28-year-old is only two goals away from netting 300 in La Liga play, a feat no one has reached in the history of the league.
The match could serve Messi and Barcelona well as the later stages of Champions League commence. The Catalans begin the first-leg of the Round of 16 on Feb. 23 against the Premier League's Arsenal in London.
All told, Messi's netted 28 goals and 13 assists across 33 appearances in all competitions this season.
© Copyright IBTimes 2023. All rights reserved.