Lionel Messi: Major Weaknesses That Go Unnoticed Due To His GOAT Status
KEY POINTS
Lionel Messi's weaknesses go unnoticed because of his GOAT status
Messi is not a great defender
Data revealed that Messi is an average scorer and crosser
Lionel Messi has achieved legend status in the soccer world, but even he has his weaknesses.
Messi is no different from other dominant players from other sports. Just like LeBron James in the NBA, Messi also has holes in his game that not everybody is aware of. But due to the Argentine's GOAT status, most fans seem to ignore the things Messi is just not good at.
Just over a month ago, ESPN's Ryan O'Hanton dug deeper into Messi's weaknesses. According to him, it is evident that Messi is not a great defender. Apparently, since 2010, the Barca star has never recorded more than 23 tackles or 22 interceptions in an entire La Liga season.
Indeed, Barcelona have heavily dominated possession in the majority of the matches Messi has played for the club. Plus, most of Messi's teams have been among the most effective pressing sides of the past decade. In simpler terms, he has at least been a capable member of effective, aggressive defensive units in the past. However, that doesn't change the fact that Messi rarely wins back possession for his team.
Messi has pressed in the past, but he has barely done anything in the defensive third. In a span of almost a decade, he only cleared five balls, blocked five shots and blocked one cross.
Aside from not being a well-rounded defender, Messi is also not a great crosser of the ball. In fact, last season, Messi recorded just 14 of his 78 crosses, which tied for 84th and 50th in La Liga. On top of that, his completion percentage of 17.9 was below the league average of 23.9 percent.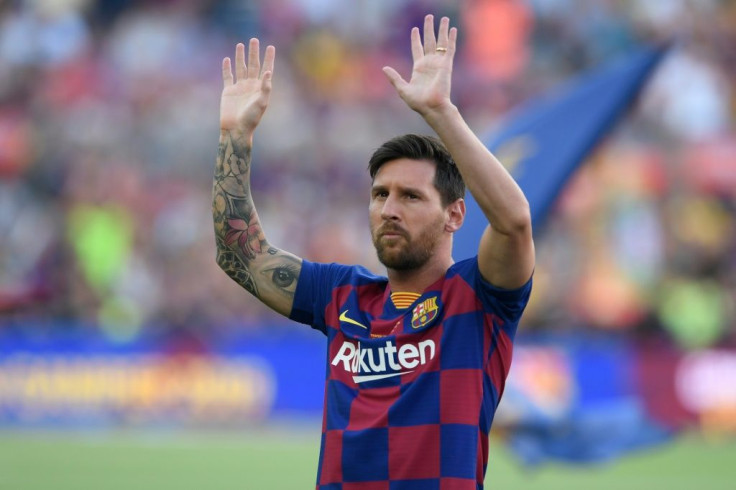 Jan Van Haaren, the chief product & technology officer at analytics company SciSports, has been rating players using a specific framework for quite some time. And according to Van Haaren, Messi isn't really an efficient player. In fact, he claimed that "in terms of total contribution per 90 minutes from crosses, Messi ranks in the middle of the pack."
Even with the middle-of-the-pack crossing, Messi might have been playing a different sport last season. James Yorke, head of analysis at StatsBomb, who released "Messi Data Biography Analysis: Young Messi 2004-05 to 2007-08," said that Messi has been scoring at an average rate and has rarely met his expected goals.
"He basically scores headers at an average rate: his goals roughly equal his expected goals, and he gets about one per season," Yorke said.
Yorke also noted that much like crossing, heading is another less-efficient thing Messi apparently isn't great at.
© Copyright IBTimes 2023. All rights reserved.