Lionel Messi Successor? Indian Midfielder Claims He Plays Like Barcelona Star
An Indian midfielder claims he has the same playing style as Argentine superstar Lionel Messi.
Sahal Abdul Samad is a midfielder who has already brought some excitement in the Indian football team with his dribbling, feints and turns. Not surprising at all, the youngster wants to mould himself like soccer icon and Ballon d'Or 2019 winner Messi. In fact, as early as now, Samad already thinks he plays like the Barcelona star.
The 22-year-old Kerala player made an immediate impact in his debut match against Curacao in the King's Cup in June. After just four months, Samad has become the midfield pivot of the Indian football team.
In the historic goalless draw against Asian champions Qatar in the World Cup qualifiers, Samad showed off his unique talent against the more fancied opponents . And during an interview after the match, Samad talked about his admitted that he loves to dribble and do a lot of stuff with the ball, The Week reported.
"I love dribbling, gunning for a sprint etc and I love to do that wherever I play. I love to put through balls, penetrate the defence, attack with the ball," Samad told PTI in an interview.
Samad then revealed that he is a huge fan of Messi. He even stated that his style of playing is the same as Messi's.
"I'm a fan of Lionel Messi, I watch him a lot and try to learn as much as possible," "That's my way of playing as every player has their way of playing styles," Samad stated.
There was another Indian player was once compared to Messi. In 2018, 'Milestone-man' Sunil Chhetri generated buzz in his country after matching one of Messi's feats. The said feat may have caused the comparisons to Messi but Chhetri quickly dismissed the idea and told the media to "not take it seriously," Times of India reported.
"They are comparing me with Messi? Please don't take it seriously. I'm not Indian Messi. It's like enjoying it for five seconds and then forget about it." Chhetri said in an interview after his feat in 2018.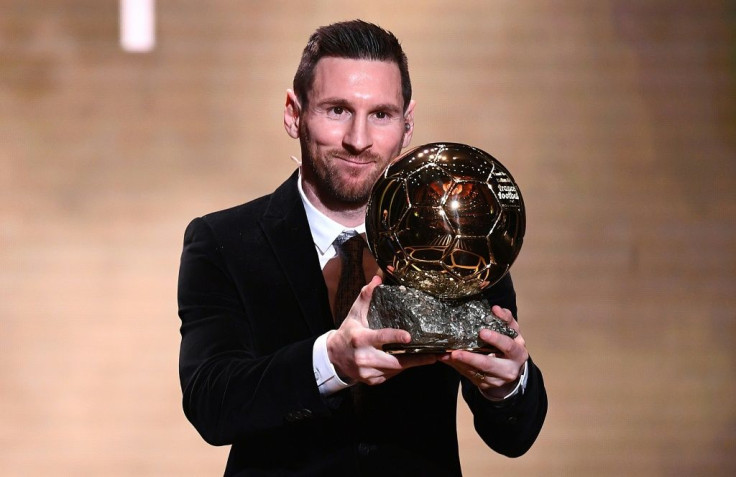 Last September, Ansu Fati was reportedly one of the Barcelona youngsters who are viewed to have the potential Messi once had during his early years in soccer. Messi himself has vowed to help his possible successor in Barcelona and wanted Fati to be great in the sport the same way he did.
"I like him and I'll try to help him. He is a fantastic player and has what it takes to succeed," Messi said about Fati.
"But if I look through my eyes, I would like him to have a gradual participation, as happened to me when I started. It must be remembered that he is only 16 years old," Messi emphasized.
© Copyright IBTimes 2023. All rights reserved.