Lionel Messi More Efficient Goal Scorer Than Cristiano Ronaldo Before Lockdown, Stat Reveals
KEY POINTS
Cristiano Ronaldo broke multple goal records this season
Messi struggled in the beginning of LaLiga season before scoring a record-breaking hat-trick
Goal convertion rate in all top 5 European leagues show Messi is more effecient goal scorer than Ronaldo
A goal stat ranking revealed that Lionel Messi was a more efficient goal scorer than his long-time rival Cristiano Ronaldo before the lockdown.
In his Serie A campaign this season, Ronaldo has been relentless in terms of goal scoring for Juventus. At 35, he has broken multiple records in this season alone. The Portuguese became the second fastest player to reach 50 goals in Italian league surpassing the original Ronaldo, also known as "Il Fenomino," who stands at 3rd.
Due to Ronaldo's consistent goal scoring, pundits believe that the success of his eternal rival Messi could be the real reason behind his impeccable stint this year. Notably, ever since Messi won his 6 th Ballon d'Or award, " CR7" became the best goalscorer in Europe.
It will be remembered that Messi struggled to hit the back of the net this season with Barcelona. In fact, this year saw the Argentine icon play his worst LaLiga season in over six years.
Messi managed to bounce back and scored a spectacular hat-trick against Eibar in February. The said hat-trick was Leo's 48th in his stellar club-career. The feat sees him surpass Ronaldo who has a career hat-trick total of 47.
What is even more impressive about Messi's four-goal performance was that it also gave him some distance from Ronaldo towards the top of the LaLiga all-time hat-trick charts. Messi now has 36 in Spain's top division, two more than his Portuguese rival has recorded (34).
Overall, both Messi and Ronaldo have been doing quite well prior to the global lockdown caused by coronavirus crisis. However, numbers show that between the two bitter rivals, Messi appeared to be the more efficient scorer.
In a recent rankings made by Planet Football, the calculated conversion rate of the top 10 goal scorers in Europe's big five leagues revealed that Messi and Ronaldo barely made the list at 9th and 10th. However, Messi managed to beat Ronaldo in terms of efficiency.
The Barcelona captain is ranked 9th with a record of18.1% goal conversion rate from his tally of 19 goals. Messi attempted a total of 105 shots in LaLiga this season with almost half of them coming from outside the penalty area.
The Juventus ace on the other hand, earned the 10th spot with 16.2% goal conversion rate. Indeed, "CR7" broke a series of records in club football this season but he has been the least efficient in the list, scoring only 21 from his 130 attempts.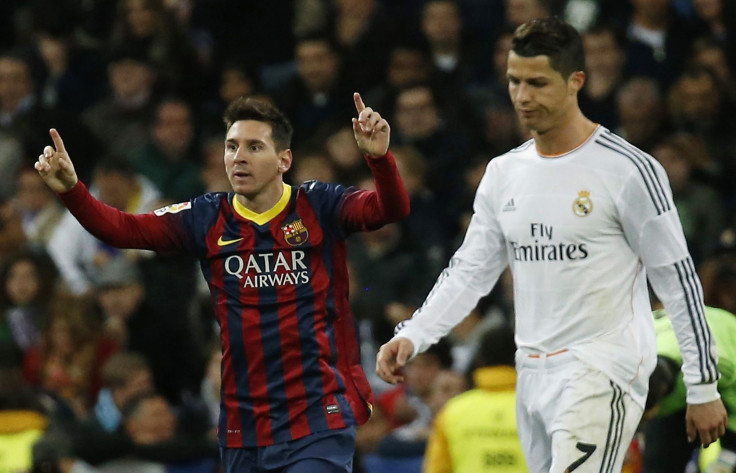 © Copyright IBTimes 2023. All rights reserved.