Lionel Messi's 6th Ballon d'Or Fueled Cristiano Ronaldo To Break Multiple Records
KEY POINTS
Cristiano Ronaldo's ridiculous performances could be fueled by Lionel Messi
Ronaldo has broken multiple records since Messi won his sixth Ballon d'Or award
No other player has scored more goals than Ronaldo since Messi won Ballon d'Or in December
Lionel Messi's 6th Ballon d'Or award fueled Cristiano Ronaldo to turn back the hands of time and break multiple records.
Despite a relatively slow start to the campaign, Ronaldo managed to bounce back and even broke records over the last two months.
His latest feat was scoring a goal for Juventus in his last 10 Serie A games. Another notable record came just a few days ago when Ronaldo became the second fastest player to reach 50 goals in Italian soccer. The legendary forward has surpassed the original Ronaldo, also known as "Il Fenomino," who stands at 3rd after completing the feat in 77 games.
On top of that, the Portuguese superstar has also scored against every active Serie A side he has faced and now has the chance to make a sweep when Juventus play Brescia and Lecce on February 16 and March 15.
While Ronaldo's series of record-breaking performances were already impressive, it has to be noted that "CR7" is already 35-years-old. Given his age, Ronaldo hasn't shown any signs of slowing down.
Many are convinced that the Juve star is no doubt being motivated by the return of his favorite competition – the Champions League. It is also believed that Ronaldo is hyped up about the prospect of the upcoming Euro 2020 tournament in the summer.
However, reports claim that the success of his eternal rival Messi could be the real reason behind Ronaldo's impeccable stint this year.
Since the Argentine won his sixth Ballon d'Or back in December 2, no player in the world has scored more goals than Ronaldo, Give Me Sport reported.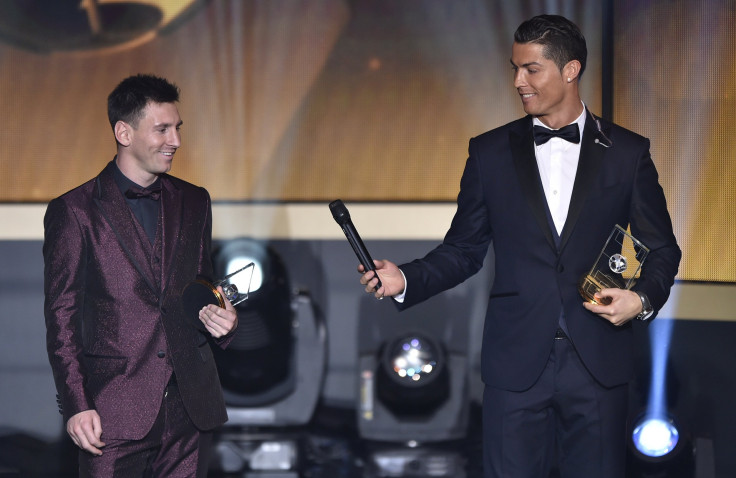 He has already notched 14 for Juventus, while Messi has only bagged 5 with Barcelona in what has been evidently a difficult few months for Barca and its captain.
Even Europe's elite goal scorers in 2019/20 pale wouldn't match Ronaldo's record over the last two months.
Lazio's Ciro Immobile, who already has 25 Serie A goals this season, has only managed to bag 9 goals in the same timeframe.
Bayern Munich's goal machine Robert Lewandowski only has 8 to his name since December 2.
It would be hard to tell whether Messi really turned Ronaldo into a different type of beast since copping the award in December. However, this just goes to show that Ronaldo is still one of the best goalscorers in the world and by the way he's playing thus far, he is expected to break more records this year.
© Copyright IBTimes 2023. All rights reserved.