Living Wage Calculator Shows How Bad The Working Poor Problem Really Is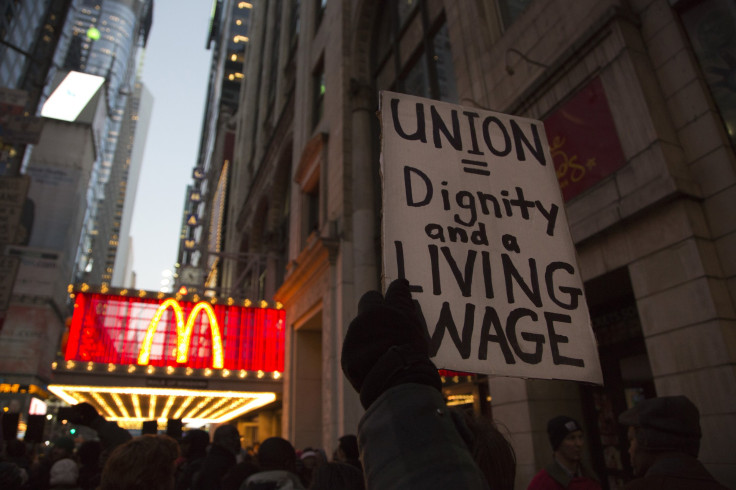 As Walmart runs a food drive for its impoverished staff and McDonald's recommends its burger-flippers sell possessions on eBay to come up with some extra cash, the topic of living wage vs. minimum wage rages across the Internet.
And now there's a scientific tool for use in that debate. Researchers at the Massachussetts Institute of Technology have developed a living wage calculator and made it available online for websurfers so they can check what a living wage would be in a certain area or city, based on criteria like family size and cost of services.
Not surprisingly, major metropolitan centers have higher expenses while more rural locations have a cheaper cost of living.
For example, the calculator estimates that a living wage in Brooklyn, New York, for a family of two adults and three children would be a gross $26.12 an hour. That same family would be considered living in poverty at a wage of anything below $12.40 an hour. The minimum wage in New York City, of which Brooklyn is a borough, is $7.25 an hour.
Here are some charts that put the story in perspective.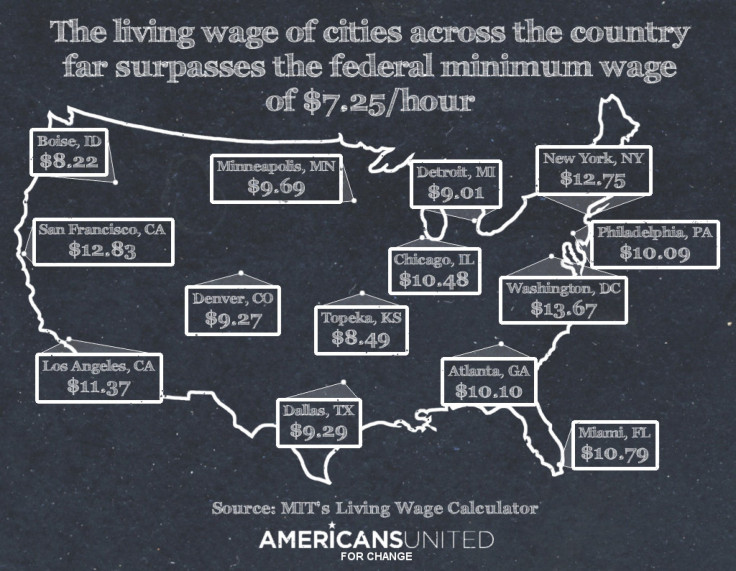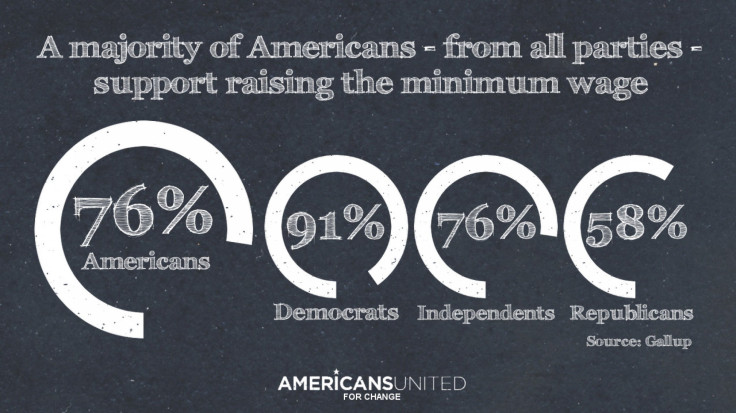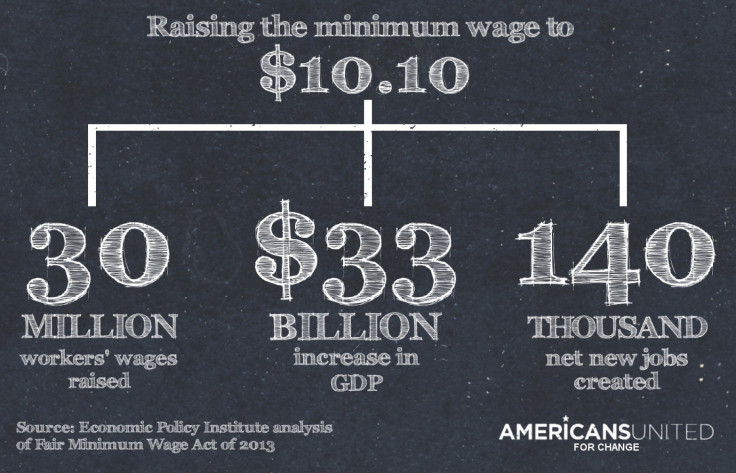 Click here to run living-wage calculations for your hometown.
© Copyright IBTimes 2023. All rights reserved.
FOLLOW MORE IBT NEWS ON THE BELOW CHANNELS