Lloyds Dealt New Blow With $1.5B Mis-Selling Charge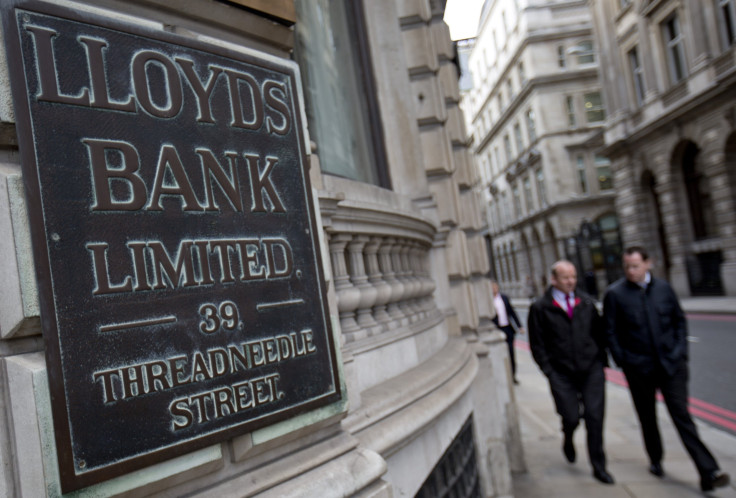 (Reuters) - Britain's Lloyds Banking Group has taken another 900 million pound ($1.5 billion) charge to compensate customers mis-sold loan insurance, delivering a further blow to the bank which only narrowly passed a European health check.
The new charge on Tuesday took the bank's total cost to cover the mis-selling of payment protection insurance (PPI) to 11.3 billion pounds, more than any other bank and close to half of the total bill for the industry.
The policies were meant to cover repayments if customers fell ill or lost their jobs but were often sold to people who did not need them or would be ineligible to claim.
Analysts at Citi said they expected Lloyds to set aside another 1 billion pounds for PPI compensation next year and Lloyds Finance Director George Culmer told reporters on a conference call he could not rule out further increases.
The new mis-selling charge comes two days after the bank, 25 percent-owned by the British government, only narrowly passed a test set by regulators to assess whether banks have enough capital to weather another economic crash.
Lloyds, which was the worst performing British bank in the European stress test, faces a further test by the Bank of England (BoE) in December which will measure its resilience against scenarios including a 35 percent decline in house prices and a rise in interest rates to 6 percent.
The result of that will be key to whether the bank is cleared by Britain's financial regulator to pay its first dividend since it was rescued by a 20.5 billion pound government bailout during the financial crisis of 2007-2009.
"Whilst we do not see failure as having capital raising implications, we no longer expect Lloyds to pay a 2014 dividend," said Macquarie analyst Ed Firth.
Culmer said he expected Lloyds to pass the BoE stress test and remained confident the bank would be cleared to pay a "modest" dividend for 2014.
"The discussions look at earnings, they look at capital and they look at stress tests. We consider ourselves to be in a good position with regards those three criteria as we go into those discussions," he said.
Shares in Lloyds were down 1.8 percent at 0845 GMT.
Lloyds confirmed its previously reported plan to axe 9,000 jobs in the next three years and to close 200 branches. That will be partly offset by the opening of 50 new branches.
The net reduction is equivalent to cutting its total branch network by about 6 percent.
Chief Executive Antonio Horta-Osorio said he expected competitors to shut more branches during the period and for Lloyds to subsequently grow its market share.
As part of a strategic plan for the next three years unveiled alongside third-quarter results, the bank said it would invest 1 billion pounds in digital technology.
It plans to lend an additional 30 billion pounds across Britain over that period, aiming to grow in areas where it is under-represented, including consumer lending and financial planning and retirement.
Lloyds reported an underlying profit of 2.2 billion pounds in the third quarter, up 41 percent from a year ago, as losses from bad debts fell sharply. Statutory profit in the latest quarter was 751 million pounds.
© Copyright IBTimes 2023. All rights reserved.