Local Governments Seek Eminent Domain To Solve Mortgage Crisis, But Legality Is Contested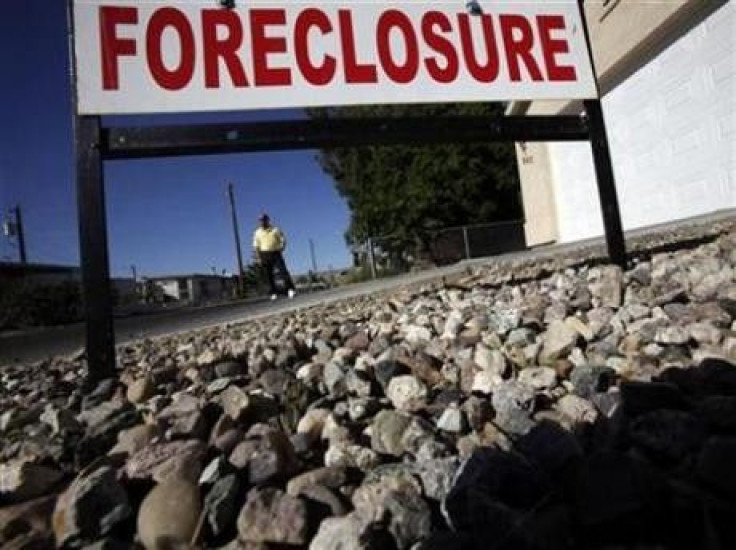 With U.S. mortgages worth more than their associated property values, homeowners have struggled to make payments, with some willingly defaulting. Now, some local governments are turning to a new tool to fix the problem, known as underwater mortgages: seizing the loans through eminent domain and enacting principal reductions, a move that is attracting both praise and controversy.
San Francisco-based Mortgage Resolution Partners LLC has led the effort, partnering with San Bernardino County in California, the nearly bankrupt jurisdiction where one in two mortgages is underwater. MRP argues that it is a proper use of eminent domain, a right limited by the Fifth Amendement of the Constitution for "public use."
Federal efforts to support housing have been inadequate and many mortgages are controlled by investors through securities, which makes refinancing very difficult, wrote Robert Hockett, a professor at Cornell Law School who advises MRP. He advocates for local governments to step in.
"By acting in the name of its residents, their safety and well-being, and its own economic necessity –- as well as in a manner that collaterally benefits all dispersed creditors who would rather be paid than foreclose –- the American municipality is ideally positioned to solve that still-worsening, value-destructive coordination problem we face in our mortgage markets," wrote Hockett.
Robert Shiller, a professor at Yale University and co-founder of the Case-Shiller/S&P Housing Index responded favorably in the New York Times, citing the use of eminent domain as a potential way to break the collective inaction that has paralyzed underwater mortgages. "We must hope the effort succeeds," wrote Shiller.
But the plan also has many opponents. The large law firm Jones Day questioned the practice on constitutional grounds in a June commentary titled, "They Can't Do That, Can They?" Jones Day questioned the validity of the "public use" claim, because the properties will still be used by individuals, suggesting instead a private benefit for individuals. Using eminent domain may also violate the Constitution's Contract Clause, which prohibits the government from violating contract rights.
David Stevens, president and CEO of the Mortgage Bankers Association, wrote in an opinion piece in the San Bernandino Sun that the use of eminent domain was "arbitrary and capricious" and could discourage future investors from purchasing mortgage securities, since they would fear further intervention. Other opponents include the Securities Industry and Financial Markets Association, which represents financial institutions and the the American Securitization Forum, an industry group.
Growing opposition could thwart MRP from partnering with additional local governments, which would limit the impact of the eminent domain program on the national housing market.
--
© Copyright IBTimes 2023. All rights reserved.