Lockheed Martin F-35 Program Cost Update: Donald Trump Says He Saved $600 Million Through Revised Contract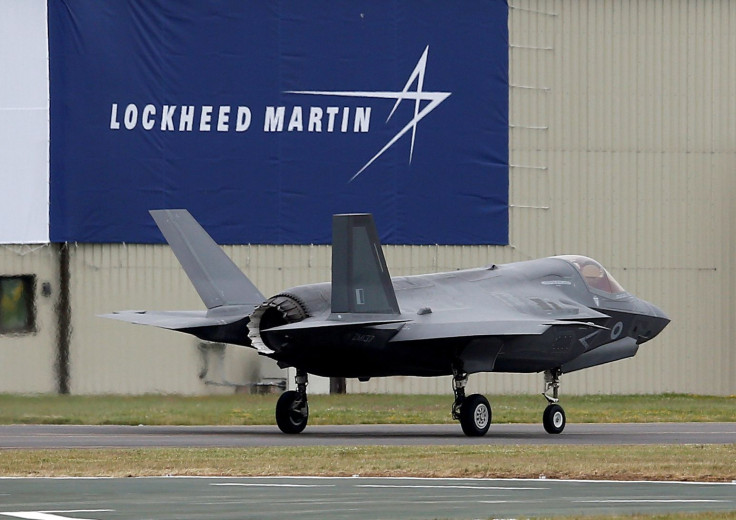 Days after newly appointed Defense Secretary James Mattis ordered a cost evaluation of the military's purchases of Lockheed Martin (LMT) F-35 fighter jets, President Donald Trump announced that the administration had saved the government approximately $600 million.
Trump told White House reporters that he was grateful to Lockheed Martin for responding to his worries about the cost of the company's fighter jets.
While Lockheed Martin did not respond to questions from International Business Times regarding the change in the contract's value, the company's loss of revenue or the duration of the contract, CNBC reported that the total cost of the program amounts to $400 million—two-thirds of Trump's proclaimed cost cut.
In a statement emailed to reporters, company spokeswoman Maureen Shumann wrote that Lockheed staff "appreciate President Trump's comments this morning on the positive progress we've made on the F-35 program" and "share his commitment to delivering this critical capability for our men and women in uniform at the lowest possible cost to taxpayers."
The planes accounted for a fifth of the Lockheed's $46.1 billion in net sales, or more than $9 billion, in 2015, according to the company's most recent annual report, which described production of the jets as its largest program and said the planes contributed to much of the defense firm's growth. The U.S. is one of nine countries that purchase Lockheed's F-35 jets.
Trump said the restriction applied to 90 planes, which currently cost $100 million per unit—a price Lockheed plans to reduce.
"But that really means much more than that if you think about the fact that that's 90 planes out of close to 3,000 planes," Trump said. He added that he appreciated Lockheed Martin for "being so responsive," and for Boeing, the second-largest defense contractor, for "competing."
Lockheed Martin's share price slid Monday following the announcement, rising nearly a full percentage point to $256.01 from $253.72 just after market open before sliding 1.07 percent, to $253.27 late Monday morning.
Lockheed's shares took a steep drop Friday after Mattis ordered cost-cutting reviews of the F-35 program, which he said in a Defense Department memo "should begin immediately" and would involve a comparison of the F-35 to another plane, Boeing's F/A-18 Super Hornet, taking into account ways the latter jet could be made "to provide a competitive, cost effective fighter aircraft alternative."
© Copyright IBTimes 2022. All rights reserved.
FOLLOW MORE IBT NEWS ON THE BELOW CHANNELS