Lockheed Martin F-35 Program Cost Update: Pentagon Nears $9 Billion Deal With Defense Contractor, Report Says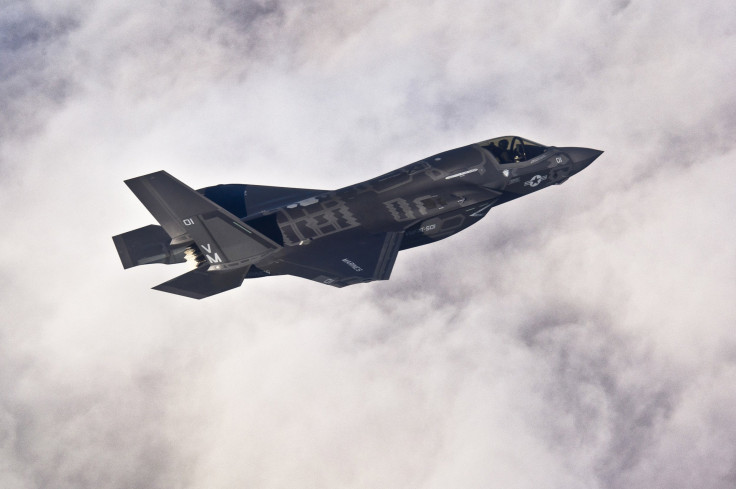 Lockheed Martin Corp and the U.S. Department of Defense are nearing a deal for an F-35 contract worth nearly $9 billion after prolonged negotiations to bring the price for the fighter jet to below $100 million, sources close to the deal told Reuters Wednesday. The move comes amid President-elect Donald Trump's disapproval over the costs of the fighter jets.
People familiar with the matter told Reuters that discussions are ongoing for the tenth batch of the F-35s, which is the Pentagon's costliest arms program with a price tag of $400 billion. A deal for 90 planes is expected to be announced by the end of this month. However, representatives of Lockheed are yet to comment on any negotiations or deals.
The U.S. Defense Department expects to spend $391 billion in the coming decades to develop and buy 2,443 F-35 fighter jets.
In December, Trump slammed the F-35 program over its "out of control" cost in a tweet, adding that "billions of dollars can and will be saved" on military purchases once he takes office. The real estate mogul will swear-in as the President of the United States on Friday.
Although the president-elect has criticized the program for being too expensive, preparations have already been made for a price cut. Lockheed's F-35 program manager Jeff Babione said last summer that the price of the F-35A conventional takeoff and landing version of the jet would drop to under $100 million per plane in the contract for the 10th low-rate production batch.
Last year, Lockheed Martin's chief executive Marillyn Hewson also met Trump to assure him that the company is committed to driving down the cost of the aircraft.
"I had a very good conversation with President-elect Trump this afternoon and assured him that I've heard his message loud and clear about reducing the cost of the F-35," Hewson said at the time. "I gave him my personal commitment to drive the cost down aggressively. I know that President-elect Trump wants the very best capability for our military at the lowest cost for taxpayers, and we're ready to deliver!"
The F-35 comes in three configurations — the A-model that is used by the U.S. Air Force and U.S. allies, a F-35 B-model that is capable of handling short takeoffs and vertical landings for the Marine Corps and the British navy, and the carrier-variant F-35C jets for the U.S. Navy.
© Copyright IBTimes 2023. All rights reserved.
FOLLOW MORE IBT NEWS ON THE BELOW CHANNELS